DAVENPORT, IA- On Monday, August 23, 2021, Florence Rosale Julio, age 39, of Brunswick, Georgia, was sentenced by United States District Court Judge Rebecca Goodgame Ebinger to 46 months in prison for conspiracy to commit money laundering in connection with a scheme to obtain federal tax refunds by fraud using the identification information of dozens of University of Iowa employees announced Acting United States Attorney Richard D. Westphal.  Julio was ordered to serve three years of supervised release following the period of imprisonment and pay $100 to the Crime Victims' Fund.
Julio opened bank accounts in Georgia under a fictitious business name and used them to launder hundreds of money orders purchased with the proceeds of the fraudulently obtained tax refunds. More than $450,000 in tax refunds using University of Iowa employees' names were obtained fraudulently through the overall scheme and more than $1,400,000 in fraudulently obtained funds passed through the fictitious business accounts during early to mid-2015. In April of 2015, Julio had $44,000 in laundered funds sent to a Nashville, Tenn. car dealer to purchase a Mercedes Benz automobile.
The investigation was conducted by the Internal Revenue Service – Criminal Investigations and the case was prosecuted by the United States Attorney's Office for the Southern District of Iowa.
The Department of Justice is remaining vigilant in detecting, investigating, and prosecuting wrongdoing related to the crisis. 
If you think you are a victim of a scam or attempted fraud involving COVID-19 please click the image above for a variety of resources.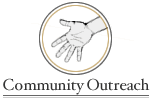 Giving Back to the Community through a variety of venues & initiatives.
Victims of crime may experience feelings of confusion, frustration, fear and anger. The United States Attorneys Office for the Southern District of Iowa Victim/Witness Unit is dedicated to making sure that victims of federal crimes and their family members are treated with compassion, fairness and respect.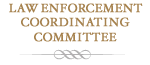 Training and seminars for Federal, State, and Local Law Enforcement Agencies.
Help us combat the proliferation of sexual exploitation crimes against children.