BILLINGS — A Virginia woman who admitted bringing pounds of methamphetamine to Montana for distribution was sentenced today to six years in prison to be followed by four years of supervised release, Acting U.S. Attorney Leif M. Johnson said.
Kimberly Rosamond Fanslau, 40, of Manassas, Virginia, pleaded guilty on April 6 to possession with intent to distribute meth.
U.S. District Judge Susan P. Watters presided.
The government alleged in court documents that in May 2019, the Missoula Police Department learned that Fanslau's boyfriend and co-defendant, Michael Webb, was selling meth and heroin in Montana and had been seen with about six pounds of meth and three pounds of heroin. The two were travelling through the state selling the drugs and were bound for Billings. Law enforcement further learned that Webb had been seen with about 11 pounds of meth in the prior weeks. Agents located Webb and Fanslau at a Billings hotel, served a search warrant on their room and detained both. Agents found $4,850 on Webb's person and approximately four pounds of meth and 197 grams of heroin in the room. Four pounds of meth is the equivalent of about 14,496 doses. Fanslau reported she had brought meth and heroin from California to Montana on at least four occasions. On each trip, they brought several pounds of meth and several ounces of heroin to sell. Webb was convicted in the case and sentenced to 15 years in prison.
Assistant U.S. Attorney Julie R. Patten prosecuted the case, which was investigated by the Drug Enforcement Administration.
This case is part of Project Safe Neighborhoods, a U.S. Department of Justice initiative to reduce violent crime. Through PSN, federal, tribal, state and local law enforcement partners in Montana focus on violent crime driven by methamphetamine trafficking, armed robbers, firearms offenses and violent offenders with outstanding warrants.
XXX
Montana 2020 Indian Country Operational Plan

Watch informative PSAs

produced by this District on

priorities and programs.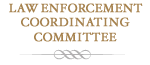 Training and seminars for Federal, State, and Local Law Enforcement Agencies.

 
Help us combat the proliferation of sexual exploitation crimes against children.