BUFFALO, N.Y.- U.S. Attorney James P. Kennedy, Jr. announced today that Elison A. Ledesma-Melo a/k/a Carlos Rivera Perez a/k/a Ostin M. Echevarria-Roman, 46, a native of the Dominican Republic, who was convicted of possession with intent to distribute 100 grams or more of heroin and 40 grams or more of fentanyl, was sentenced to serve 30 months in prison by U.S. District Judge John L. Sinatra, Jr. The defendant will be deported to the Dominican Republic once his sentence is complete.
Assistant U.S. Attorney Seth T. Molisani, who handled the case, stated that in August 2018, the Drug Enforcement Administration began investigating the drug trafficking activities of the defendant who was a retail distributor of heroin in the Buffalo area. Ledesma-Melo traveled to the New York, NY, area to obtain heroin which he then brought back to Buffalo for distribution. On September 11, 2019, investigators conducted surveillance of the defendant's vehicle as it traveled between the Buffalo area and the New York area. A traffic stop of Ledesma-Melo's vehicle was conducted on Route 20A in Warsaw, NY. The defendant produced a Puerto Rico driver's license in the name of Ostin M. Echevarria-Roman with a March 1972 birthdate. Following a brief roadside conversation, during which Ledesma-Melo provided false information and exhibited unusual behavior, a New York State Trooper searched the vehicle. A K-9 narcotics detection dog was also brought to the scene to assist in the search. The K-9 made a positive indication for the presence of narcotics in the rear seat/hatch area. A follow-up search of that area resulted in the recovery of a plastic bag which contained in excess of 100 grams of suspected heroin. Ledesma-Melo was taken into custody.
The sentencing is the result of an investigation by the New York State Police, under the direction of Major Barry Chase, and Drug Enforcement Administration, under the direction of Special Agent-in-Charge Ray Donovan, New York Field Division.
# # # #
A message from US Attorney James P. Kennedy for Law Enforcement Appreciation Day
Visit the Federal government's website to help you be safe, secure and responsible online.
https://www.onguardonline.gov/
CASE INFORMATION


Making sure that victims of federal crimes are treated with compassion, fairness and respect.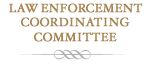 Read about our LECC Program
138 Delaware Ave. – Buffalo, NY 14202