CORPUS CHRISTI, Texas – A 39-year-old Corpus Christi resident has been ordered to federal prison for being a felon in possession of a firearm, announced Acting U.S. Attorney Jennifer B. Lowery.
Francisco Campos pleaded guilty July 21.
Today, U.S. District Judge David S. Morales ordered him to serve a 65-month sentence to be immediately followed by three years of supervised release. At the hearing, the court heard additional evidence that Campos was found in possession of meth, scales and $900 cash at the time of his arrest. 
Campos apologized for "wasting everyone's time," explaining that he has spent most of his adult life behind bars. He added that he did not want to be locked up any longer and did not understand why it is illegal for a felon to possess firearms to protect themselves against non-felons who have firearms. 
In handing down the sentence, Judge Morales noted his eight felony convictions, 13 misdemeanors and 10 additional arrests. The court further commented that Campos will eventually get out of prison and it would be up to him to better himself and get the help he needs while incarcerated.
As a convicted felon, Campos is prohibited from possessing firearms or ammunition per federal law.
However, on Aug. 3, 2020, Campos accidentally shot himself with a firearm while cleaning it at his dining room table. Law enforcement responded to the scene and noted blood splatter on the carpet, walls and curtains of the room. They also saw a gunshot hole that went through a curtain, blinds and a window. 
Campos was found with a 2nd firearm as the result of a traffic stop that occurred Aug. 22, 2020. This incident also involved the seizure of meth, morphine sulfate pills, meth pipes containing residue, two electronic scales and a butane torch.
He was found again Sept. 24, 2020, in a stolen vehicle. Authorities discovered a firearm under Campos in the passenger seat. It had one round loaded in the chamber.
Campos has been and will remain in custody pending transfer to a U.S. Bureau of Prisons facility to be determined in the near future.
The Bureau of Alcohol, Tobacco, Firearms and Explosives conducted the investigation with the assistance of Texas Department of Public Safety and the Corpus Christi Police Department. Assistant U.S. Attorney Amanda L. Gould prosecuted the case.
The case was brought as part of Project Safe Neighborhoods (PSN), a program that has been historically successful in bringing together all levels of law enforcement to reduce violent crime and make our neighborhoods safer for everyone. Attorney General Jeff Sessions has made turning the tide of rising violent crime in America a top priority. In late 2017, as part of a series of actions to address this crime trend, Attorney General Sessions announced the reinvigoration of PSN and directed all U.S. Attorney's Offices to develop a district crime reduction strategy that incorporates the lessons learned since PSN launched in 2001.

Civil Rights Enforcement

 

We are currently accepting applications for Law Student Interns. Click for more info.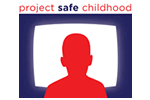 Help us combat the proliferation of sexual exploitation crimes against children.