BANGOR, Maine: A Monmouth woman pleaded guilty in federal court yesterday to making false statements to a firearms dealer during the purchase of a firearm, Acting U.S. Attorney Donald E. Clark announced.
According to court records, in April 2019, Laura Love, 43, purchased a 9 mm pistol from a federally licensed firearms dealer in Windsor. When completing the sale, Love filled out a Firearms Transaction Record form in which she falsely reported that she was the actual purchaser of the firearm. She was actually purchasing the firearm for someone else.
Love faces up to 10 years in prison, a $250,000 fine and three years of supervised release. She will be sentenced after the completion of a presentence investigation report by the U.S. Probation Office. A federal district court judge will determine any sentence after considering the U.S. Sentencing Guidelines and other statutory factors.
The Augusta Police Department and the Bureau of Alcohol, Tobacco, Firearms and Explosives investigated the case as part of the Department of Justice's Project Safe Neighborhoods (PSN) initiative.
PSN is a nationwide initiative that brings together federal, state, local and tribal law enforcement officials, prosecutors, community leaders and other stakeholders to identify the most pressing violent crime problems in a community and develop comprehensive solutions to address them.  PSN is coordinated by the U.S. Attorneys' Offices in the 94 federal judicial districts throughout the 50 states and U.S. territories. PSN is customized to account for local violent crime problems and resources. Across all districts, PSN follows four key design elements of successful violent crime reduction initiatives: community engagement, prevention and intervention, focused and strategic enforcement, and accountability.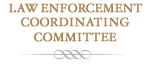 Training and seminars for Federal, State, and Local Law Enforcement Agencies.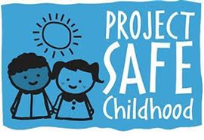 Help us combat the proliferation of sexual exploitation crimes against children.

 
Our nation-wide commitment to reducing violent crime in America.

 

Making sure that victims of federal crimes are treated with compassion, fairness and respect.