Columbia, South Carolina — Acting United States Attorney M. Rhett DeHart announced today that Joseph Benjamin Barton, 47, of Mount Pleasant, the owner and operator of Midlands Physical Medicine LLC in Richland County, has pleaded guilty to a felony count of health care fraud for billing Medicare for $194,000 that was not due.
Evidence presented in court showed that, from June 2016 until February 2017, Barton, through Midlands Physical Medicine, fraudulently submitted false claims to Medicare Part B for implantable neuro-stimulator pulse generators that beneficiaries did not receive and submitted "approvals" for such devices by a doctor no longer affiliated with the practice.
While Barton submitted claims to Medicare stating that another affiliated physician rendered the procedure, that physician was not a part of the practice, was living in Florida at the time, and was unaware that Barton submitted these claims using his identifiers as the provider that rendered the services.  In actuality, a physician's assistant was providing Medicare beneficiaries an auricular electrical nerve stimulation device not covered by Medicare, in place of an implantable stimulator device, to provide relief from pain and/or headaches.
United States District Judge J. Michelle Childs accepted Barton's guilty plea and will sentence Barton at a later date.  The maximum penalties Barton faces include ten years of imprisonment, a $250,000 fine, and three years of supervised release.
The Office of the Inspector General for United States Department of Health and Human Services is investigating the case, and Assistant United States Attorney Winston Holliday is prosecuting the case.
#####

United States

v

Dylann Storm Roof

 
Our nation-wide commitment to reducing gun crime in America.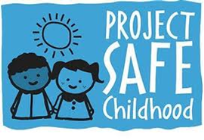 Help us combat the proliferation of sexual exploitation crimes against children.

 
Training and seminars for Federal, State, and Local Law Enforcement Agencies.