McALLEN, Texas – A San Juan man and woman man have entered a guilty plea to conspiring to harbor nearly 100 individuals illegally in the country, announced Acting U.S. Attorney Jennifer B. Lowery.
The investigation revealed Isaac Livan Martinez, 23, and Gina Alexandria Guzman, 26, had rented rooms at the Krystal Hotel in Pharr. 
On May 13, authorities came to the location for an unrelated investigation. However, hotel staff informed them that they suspected several non-citizens were being housed in various hotel rooms. 
Upon investigation, law enforcement discovered 50 illegal aliens, some of whom were unaccompanied minors. Authorities later reviewed hotel surveillance footage and observed Martinez and Guzman picking up and dropping off the non-citizens at the hotel in a stolen U-Haul truck.
On June 28, authorities apprehended Martinez after a traffic stop. At that time, they observed bulk food and water commonly used during smuggling activity. Martinez provided consent to search his residence in San Juan where authorities discovered 45 undocumented aliens in the residence, also including several unaccompanied minors. 
Some of the harbored individuals identified both Martinez and Guzman as caretakers at the Pharr hotel and the house in San Juan.
U.S. District Judge Micaela Alvarez accepted the plea and set sentencing for Nov. 30. At that time, Martinez and Guzman face up to 10 years in prison and a possible $250,000 maximum fine. Both have been and will remain in custody pending that hearing. 
Immigration and Customs Enforcement's Homeland Security Investigations conducted the investigation with the assistance of police departments in Pharr and San Juan. Assistant U.S. Attorney Matthew Redavid is prosecuting the case.

Civil Rights Enforcement

 

We are currently accepting applications for Law Student Interns. Click for more info.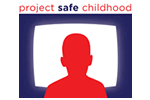 Help us combat the proliferation of sexual exploitation crimes against children.