Martin Fye, age 58, from Webster City, Iowa, was sentenced August 31, 2021, to more than five years' imprisonment.  On April 14, 2021, Fye pled guilty in federal court to illegally possessing a firearm.  Fye was previously convicted of burglary third degree in 2008 and 2014, and a felony controlled substance violation in 2008.
Evidence at the hearing showed that, on June 26, 2020, while searching Fye's residence, law enforcement located Fye with several .22 caliber rounds in his pocket and a loaded .22 handgun in his bedroom nightstand.  Fye disobeyed law enforcement instructions and resisted detention.  The court also found Fye fired the firearm on June 4, 2020, at a former girlfriend in anger after an argument when she left his residence.  Additional evidence established that Fye had another person hide several firearms in a cornfield before law enforcement searched his home.  A few days later, law enforcement seized seven firearms from a third-party custodian who had retrieved them for Fye.  Law enforcement also seized several items of drug paraphernalia in two search warrants at Fye's residence.  Fye further admitted to being an unlawful drug user.
Sentencing was held before United States District Court Chief Judge Leonard T. Strand.  Fye remains in custody of the United States Marshal until he can be transported to a federal prison.  Fye was sentenced to 63 months' imprisonment and he must serve three years of supervised release following the imprisonment.
This case was brought as part of Project Safe Neighborhoods (PSN).  PSN is the centerpiece of the Department of Justice's violent crime reduction efforts.  PSN is an evidence-based program proven to be effective at reducing violent crime. Through PSN, a broad spectrum of stakeholders work together to identify the most pressing violent crime problems in the community and develop comprehensive solutions to address them. As part of this strategy, PSN focuses enforcement efforts on the most violent offenders and partners with locally based prevention and reentry programs for lasting reductions in crime.
The case was prosecuted by Assistant United States Attorney Shawn S. Wehde and was investigated by Iowa Division of Narcotics Enforcement, Hamilton County Sheriff's Office, Webster County Sheriff's Office, Fort Dodge Police Department, Bureau of Alcohol, Tobacco, Firearms and Explosives, Hardin County Sheriff's Office, Calhoun County Sheriff's Office and Boone County Sheriff's Office. 
Court file information at https://ecf.iand.uscourts.gov/cgi-bin/login.pl. 
The case file number is 20-3024.  Follow us on Twitter @USAO_NDIA.

Making sure that victims of federal crimes are treated with compassion, fairness and respect.

 
Giving Back to the Community through a variety of venues & initiatives.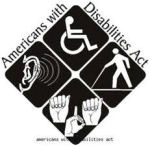 Filing Civil Rights Complaint.