Charleston, South Carolina —- Acting United States Attorney M. Rhett DeHart announced today that Edwin M. Jenkins, Jr., 33, of Bluffton, was sentenced to over twenty years in federal prison after pleading guilty to one count of distribution of a mixture of heroin and fentanyl, one count of distribution of heroin, and one count of possession with intent to distribute 40 grams or more of fentanyl. 
Evidence presented in court showed that Jenkins sold either heroin, fentanyl, or a mixture of heroin and fentanyl to a confidential informant on multiple occasions.  On April 12, 2017, Jenkins was arrested when he arrived at a location where he believed he was going to sell drugs to an informant.  As law enforcement moved to make an arrest, Jenkins fled on foot and dropped a bag containing over 57 grams of a mixture containing fentanyl, before being apprehended.
Jenkins' criminal history included multiple prior felony drug convictions, and he was on parole on state charges at the time of his criminal conduct in this case.
United States District Court Judge Bruce H. Hendricks sentenced Jenkins to 250 months in federal prison, to be followed by a 96-month term of supervised release.  There is no parole in the federal system.
The case was investigated by agents of the Federal Bureau of Investigation, the Bluffton Police Department, and the Fourteenth Circuit Solicitor's Office.  Assistant United States Attorney Nick Bianchi and Special Assistant United States Attorney Carra Henderson prosecuted the case.
#####

United States

v

Dylann Storm Roof

 
Our nation-wide commitment to reducing gun crime in America.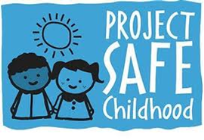 Help us combat the proliferation of sexual exploitation crimes against children.

 
Training and seminars for Federal, State, and Local Law Enforcement Agencies.