SAN DIEGO – U.S. Marine Corps Colonel Enrico DeGuzman pleaded guilty to a bribery charge today, admitting that he accepted more than $67,000 in extravagant meals, drinks, entertainment and hotel stays in Hong Kong, Singapore, and Tokyo from foreign defense contractor Leonard Glenn Francis.
DeGuzman admitted that in return for this and other things of value, he corruptly used his official position to assist Francis, the owner and CEO of Singapore-based Glenn Defense Marine Asia, a ship husbanding company that serviced U.S. Navy ships in the Asia Pacific region.  DeGuzman admitted that he endeavored to influence Navy ships into ports serviced by GDMA; he shared confidential Navy information with Francis in order to help GDMA; and he helped with evaluating and indoctrinating potential new Navy members into Francis's cabal.
In one instance, DeGuzman joined Francis and others for a $40,000 meal that featured foie gras terrine, duck leg confit, ox-tail soup, and roasted Chilean sea bass, paired with expensive wine and champagne, followed by digestifs, cigars and overnights at the Shangri La – all at Francis's expense.
DeGuzman was one of nine members of the U.S. Navy's Seventh Fleet indicted by a federal grand jury in March 2017 for conspiring with Francis and for receiving bribes.  DeGuzman is the second of the Seventh Fleet defendants to plead guilty. The trial of the remaining defendants was scheduled to begin November 1, 2021, but yesterday it was postponed until February 7, 2022.  The remaining defendants – who are accused of trading military secrets and substantial influence for sex parties with prostitutes and luxurious dinners and travel – include U.S. Navy Rear Admiral Bruce Loveless; Captains David Newland, James Dolan, Donald Hornbeck and David Lausman; Commander Stephen Shedd; and Commander Mario Herrera.
The overarching fraud and bribery case has resulted in federal criminal charges against 34 U.S. Navy officials, defense contractors and the GDMA corporation. So far, 27 of those have pleaded guilty, admitting collectively that they accepted millions of dollars in luxury travel and accommodations, meals, or services of prostitutes, among many other things of value, from Francis in exchange for helping GDMA win and maintain contracts and overbill the Navy by over $35 million.
DeGuzman served on the Seventh Fleet Staff as the Fleet Marine Officer from July 2004 to July 2007.  In this role, DeGuzman was responsible for coordinating the mission of the U.S. Marine Corps within the Seventh Fleet area of responsibility.  From July 2007 to January 1, 2011, DeGuzman served as the Assistant Chief of Staff of Operations for U.S. Marine Corps Forces, Pacific, and thereafter, DeGuzman served in a civilian capacity as the Deputy Chief of Staff of Operations for U.S. Marine Corps Forces, Pacific.
The U.S. Navy's Seventh Fleet represents a vital piece of the United States military's projection of power as well as American foreign policy and national security. The largest numbered fleet in the U.S. Navy, the Seventh Fleet is comprised of 60-70 ships, 200-300 aircraft and approximately 40,000 Sailors and Marines. The Seventh Fleet is responsible for U.S. Navy ships and subordinate commands that operate in the Western Pacific throughout Southeast Asia, Pacific Islands, Australia, and Russia and the Indian Ocean territories, as well ships and personnel from other U.S. Navy Fleets that enter the Seventh Fleet's area of responsibility.
"With every extravagant meal, Enrico DeGuzman violated his duty to serve the United States with honor and integrity," said Acting U.S. Attorney Randy Grossman. "Today those choices have caught up to him, and he has been held accountable." Grossman commended the federal prosecutors and agents who diligently pursued this case.
"Mr. DeGuzman knowingly misused his position of trust as a senior U.S. Marine Corps officer to actively work with, and advocate for, a corrupt U.S. Navy contractor, while expecting and receiving lavish gifts in return, all at the expense of the U.S. Navy and the national security interests of the United States," said Kelly P. Mayo, the Director of the Department of Defense Office of Inspector General, Defense Criminal Investigative Service (DCIS).   "As this case underscores, DCIS will work tirelessly with its partners to root out corruption within the Department of Defense and its components in order to maintain the trust, faith, and precious resources of the American taxpayer."
"Colonel DeGuzman put his personal interests ahead of protecting the nation," said NCIS Director Omar Lopez.  "NCIS and our law enforcement partners will continue to aggressively pursue any act of bribery and corruption involving Mr. Francis and GDMA or otherwise as these reprehensible acts diminish the operational readiness of the fleet and warfighter superiority of the USMC and U.S. Navy."
According to his plea agreement, DeGuzman admitted to receiving the following bribes from Francis:
In a moment of candor encapsulating these corrupt relationships, just before DeGuzman departed Seventh Fleet assignment, he warned Francis in an email dated July 7 2007, "[U]nfortunately, I don't think I'll be able to influence people [in my next assignment] like I did there at 7th Fleet."
DEFENDANT                                                Case Number: 17-CR-0623-JLS                            
Enrico DeGuzman                                          Age: 63                     Las Vegas, Nevada
SUMMARY OF CHARGES
Bribery of a Public Official, in violation of 18 U.S.C. § 201(b)(2)
Maximum Penalty: Fifteen years in prison, $250,000 fine
INVESTIGATING AGENCIES
Defense Criminal Investigative Service
Naval Criminal Investigative Service
Defense Contract Audit Agency
Learn about victim notification and rights, witness information, and helpful resources.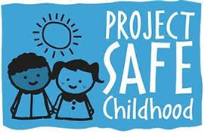 Help us combat the proliferation of sexual exploitation crimes against children.
Let us know what you think...