A man who conspired to distribute methamphetamine was sentenced in federal court in Sioux City, Iowa, on September 8, 2021, to a total of twenty years in prison.
Hugo Arechiga Torres, 40, most recently from Sioux City, Iowa, but formerly from Washington and South Dakota, was sentenced on September 8, 2021, after having pled guilty on February 18, 2021, to conspiracy to distribute methamphetamine.  Torres was previously convicted three times in South Dakota for felony drug trafficking offenses, including a federal case in 2014.
At his plea and sentencing hearings, evidence showed that between December 2019 and August 2020, Torres and others distributed at least 15 kilograms of methamphetamine in the Sioux City area, including Sioux Falls, South Dakota.  On August 13, 2020, law enforcement used a confidential informant to purchase ten pounds of methamphetamine from Torres.  On August 17, 2020, law enforcement used a confidential informant to make a $13,000 drug debt payment to Torres, and obtained another two pounds of methamphetamine from him.  Upon his arrest the next day, officers seized $754 from Torres, which was found to include five of the pre-serialized $100 bills provided to Torres, as part of the $13,000 drug debt payment.  Torres committed this offense while under terms of federal supervised release for a similar drug trafficking offense in the District of South Dakota.
Sentencing was held before United States District Court Chief Judge Leonard T. Strand.  Torres was sentenced to 210 months' imprisonment and must serve a seven-year term of supervised release following the imprisonment.  Torres committed was also sentenced to 60-months' imprisonment for violation of his federal supervised release, 30 months of which must be served consecutive to, and 30 months concurrent with, his 210-month sentence. Torres remains in custody of the United States Marshal until he can be transported to a federal prison.
The case was prosecuted by Assistant United States Attorney Shawn S. Wehde and was investigated by the Tri-State Drug Task Force based in Sioux City, Iowa, that consists of law enforcement personnel from the Drug Enforcement Administration; Sioux City, Iowa, Police Department; Homeland Security Investigations; Woodbury County Sheriff's Office; South Sioux City, Nebraska, Police Department; Nebraska State Patrol; Iowa National Guard; Iowa Division of Narcotics Enforcement; United States Marshals Service; and the Woodbury County Attorney's Office, as well as the South Dakota Division of Criminal Investigation and the Sioux Falls Area Drug Task Force.  
Court file information at https://ecf.iand.uscourts.gov/cgi-bin/login.pl. 
The case file number is 20-4067.  Follow us on Twitter @USAO_NDIA.

Making sure that victims of federal crimes are treated with compassion, fairness and respect.

 
Giving Back to the Community through a variety of venues & initiatives.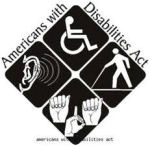 Filing Civil Rights Complaint.