CONTACT: Barbara Burns

PHONE: (716) 843-5817

FAX #: (716) 551-3051
ROCHESTER, N.Y. – U.S. Attorney James P. Kennedy, Jr. announced today that Jerry Figueroa, 27, of Rochester, NY, who was convicted of conspiring to possess with intent to distribute, and distributing, 40 grams or more of fentanyl, was sentenced to serve 18 months in prison by U.S. District Judge David G. Larimer.
Assistant U.S. Attorney Cassie Kocher, who handled the case, stated that the defendant was arrested following an investigation into a drug trafficking organization responsible for distributing controlled substances in the area of Wilkins Street in Rochester. Between April and November 28, 2018, Figueroa supplied the organization with controlled substances so that they could be packaged for sale and sold on Wilkins Street. The defendant utilized different cellular telephone numbers to communicate with co-conspirators. 
The sentencing is the result of an investigation by New York State Police, under the direction of Major Barry Chase; the Bureau of Alcohol, Tobacco, Firearms, and Explosives, under the direction of Special Agent-in-Charge John B. DeVito, New York Field Division; and the Monroe County District Attorney's Office, under the direction District Attorney Sandra Doorley.
# # # #
Phone Scam Warning
A message from US Attorney James P. Kennedy for Law Enforcement Appreciation Day
Visit the Federal government's website to help you be safe, secure and responsible online.
https://www.onguardonline.gov/
CASE INFORMATION


Making sure that victims of federal crimes are treated with compassion, fairness and respect.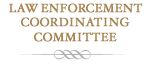 Read about our LECC Program
138 Delaware Ave. – Buffalo, NY 14202
Let us know what you think...