BOISE – Jessica Renae Green, 26, of Caldwell, was sentenced to 70 months in federal prison based upon her June 2021 guilty plea to possession with intent to distribute methamphetamine, Acting U.S. Attorney Rafael M. Gonzalez, Jr. announced today. Green was indicted by a federal grand jury in Boise on March 10, 2021.
According to court records, Green sold four and a half grams of heroin to another person on March 3, 2021. After the transaction, law enforcement officers discovered there was a large quantity of drugs in the house where the transaction occurred. Based on both Green and her co-defendant's parole status, law enforcement officers were able to gain access to the house where the suspected drugs were located. When officers entered the premises, they discovered 25 pounds of methamphetamine, three and a half pounds of heroin, one pound of cocaine, several thousand fentanyl pills, over $10,000, a digital scale, and plastic packaging materials commonly used to weigh and package drugs for distribution.
Green has a prior conviction for possession of a controlled substance in 2017. After serving her prison sentence, Green will be on supervised release for five years.
Co-defendant James Donavan Conour, 43, of Homedale, was indicted by a federal grand jury on March 10, 2021, and charged with distribution of methamphetamine and possession of controlled substances with the intent to distribute. Conour is currently scheduled for trial on November 15, 2021, at the federal courthouse in Boise. 
Acting U.S. Attorney Gonzalez credited the cooperative efforts of the Drug Enforcement Administration; Nampa Police Department; Meridian Police Department; Canyon County Sheriff's Office; Idaho Department of Correction Probation and Parole; and the City-County Narcotics Unit, which led to the charges.
This case was prosecuted by the Special Assistant United States Attorney hired by the Ada County Prosecuting Attorney's Office with funds provided by the High Intensity Drug Trafficking Areas (HIDTA) program. HIDTA is part of the Office of National Drug Control Policy (ONDCP) created by Congress with the Anti-Drug Abuse Act of 1988. It provides assistance to federal, state, and local law enforcement agencies operating in areas determined to be critical drug-trafficking regions of the United States. Idaho is part of the Oregon-Idaho HIDTA. The Idaho HIDTA is a collaboration of local, multi-jurisdictional law enforcement drug task forces, and prosecuting agencies dedicated to addressing regional drug trafficking organizations that operate in Ada, Canyon, Bannock, Kootenai, and Malheur Counties.
###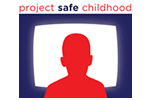 Project Safe Childhood (PSC) is a Department of Justice initiative launched in 2006.

 
Project Safe Neighborhoods (PSN) is a collaborative effort by federal, state, and local law enforcement agencies, prosecutors, and communities to prevent and deter gun violence.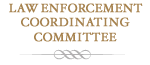 Training and seminars for Federal, State, and Local Law Enforcement Agencies.

 

Making sure that victims of federal crimes are treated with compassion, fairness and respect.