COLUMBUS, Ohio – Darnell Reeves, 34, of Delaware, Ohio, was sentenced in U.S. District Court today to 130 months in prison for distributing heroin and cocaine laced with fentanyl that resulted in a series of overdoses.
According to court documents, investigators traced fentanyl, heroin and crack cocaine back to Reeves (also known as Bookie), after they responded to the scene of an overdose death in Ostrander, Ohio on Feb. 28, 2018. The victim was found on a couch in a shed, slumped forward with a used syringe under him.
Further investigation tied Reeves's trafficking activity to an overdose death on Jan. 22, 2018, a nonfatal overdose on Feb.12, 2018, and a fatal overdose on March 2, 2018.
Reeves was arrested in June 2018 on a federal criminal complaint and has remained in custody since.
"Reeves' narcotics trafficking posed a deadly threat to his victims and brought dangerous and highly addictive drugs into our country and community," said Special Agent in Charge Vance Callender of HSI Detroit.  "HSI brings its national and international network of offices and partnerships to bear against local traffickers to build out international conspiracy cases and hold the leader organizers accountable.  We remain deeply committed to working with our local law enforcement partners by providing federal resources, assistance and a global reach."
"This is once again an example of the Delaware County Drug Task Force working in collaboration with our Federal, State, and local partners to remove a dangerous person from our community, as well as hold him responsible for the devastating results of his drug trafficking," said Delaware County Sheriff Russell Martin. "Reeves' actions have contributed to loss of life and the near death of several others. It is the continued mission of the Delaware County Drug Task Force to reduce the availability of drugs throughout our communities."
"Almost 11 years in federal prison for causing overdoses is a step in the right direction," said Delaware County Prosecutor Melissa Schiffel. "The more we prosecute the drug supplier, the more impact we have in saving citizens from a life of addiction. I applaud the efforts of my predecessor and all the law enforcement agencies involved who helped achieve this lengthy and just resolution."
Vipal J. Patel, Acting United States Attorney for the Southern District of Ohio; Vance Callender, Special Agent in Charge, U.S. Homeland Security Investigations (HSI), Delaware County Prosecutor Melissa Schiffel (and former prosecutor Carol O'Brien), Delaware County Sheriff Russell L. Martin, Delaware Police Chief Bruce Pijanowski and other members of the Delaware County Drug Task Force announced the sentence imposed today by U.S. District Court Judge Edmund A. Sargus, Jr. Assistant United States Attorneys Michael J. Hunter and Kelly A. Norris are representing the United States in this case.
# # #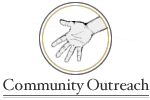 Giving Back to the Community through a variety of venues & initiatives.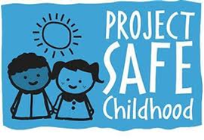 Help us combat the proliferation of sexual exploitation crimes against children.

 

Making sure that victims of federal crimes are treated with compassion, fairness and respect.