ALEXANDRIA, Va. – A federal jury convicted a California woman and Russian-born man on Friday on charges of conspiracy and obtaining U.S. citizenship by fraud.
According to court records and evidence presented at trial, Laura Gallagher, 32, a Foreign Service Officer with the U.S. Department of State, and Andrey Kalugin, 36, originally of Russia, conspired together to obtain lawful permanent residence and U.S. citizenship for Kalugin through his marriage to Gallagher. 
"The jury's verdict holds these two defendants accountable for orchestrating a scheme to defraud the United States and obtain unlawful citizenship and passports," said Raj Parekh, Acting U.S. Attorney for the Eastern District of Virginia. "Gallagher disregarded her responsibilities to the public as a federal government employee and licensed attorney when she engaged in this fraudulent scheme with Kalugin. Thanks to the dedication of the trial team and our partners at the State Department, these defendants have been brought to justice."
Evidence presented at trial demonstrated that the defendants met in law school in 2013. Kalugin was in the United States on a student visa that was due to expire in July 2015. The defendants married in June 2015 and submitted applications for Kalugin to obtain his "green card." The defendants moved from California to Virginia in March 2016, but split up soon thereafter. However, they continued with the immigration process.
"The Diplomatic Security Service is firmly committed to working with the U.S. Attorney's Office to investigate allegations of crime related to naturalization fraud and to bring those who commit these crimes to justice," said Jessica Moore, Chief of the Criminal Investigations Division of the U.S. Department of State's Diplomatic Security Service. "When a Department employee in a position of trust is alleged to have committed a federal felony involving naturalization fraud by exploiting their status, we vigorously investigate claims of corruption." 
Gallagher, who is also a California-licensed attorney, then prepared for Kalugin an application for 319(b) expeditious naturalization, which is a benefit available to spouses of citizens who are regularly stationed abroad for their employment. The defendants provided materially false responses in the application, including that Kalugin was still in a good-faith marriage and intended to reside with Gallagher abroad and return with her to the United States. Kalugin appeared for an interview on Feb. 5, 2018 with U.S. Citizenship and Immigration Services (USCIS) in Fairfax, where he repeated the false statements to the adjudicating officer. After USCIS approved the application and he received his citizenship, Kalugin fraudulently obtained U.S. Diplomatic and tourist passports. Shortly thereafter, Gallagher filed for divorce.
Gallagher and Kalugin each face a maximum penalty of 10 years in prison when sentenced on Feb. 4, 2022. Actual sentences for federal crimes are typically less than the maximum penalties. Kalugin additionally faces mandatory revocation of his U.S. citizenship. A federal district court judge will determine any sentence after taking into account the U.S. Sentencing Guidelines and other statutory factors.
Raj Parekh, Acting U.S. Attorney for the Eastern District of Virginia, and Jessica Moore, Chief of the Criminal Investigations Division of the U.S. Department of State's Diplomatic Security Service, made the announcement after Senior U.S. District Judge T. S. Ellis, III accepted the verdict.
Assistant U.S. Attorneys Raizza K. Ty and Morris R. Parker, Jr. are prosecuting the case.
A copy of this press release is located on the website of the U.S. Attorney's Office for the Eastern District of Virginia. Related court documents and information are located on the website of the District Court for the Eastern District of Virginia or on PACER by searching for Case No. 1:21-cr-43.
NICS Inquiries/Firearms Records Checks
   Send to USAVAE.NICS@usdoj.gov
Protect yourself from fraud, and report suspected cases of financial fraud to local law enforcement.

 
Victim Witness Case
Updates
U.S. V. KRISTOPHER LEE DALLMANN ET AL
Megaupload – Release For Victim Notification

 

Talk to your kids about gangs and how to avoid them.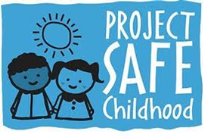 Help us combat the proliferation of sexual exploitation crimes against children.