ALBUQERQUE, N.M. – Jonathan Jojola, 33, an enrolled member of the Isleta Pueblo, was arraigned on Sept. 8 in federal court on a two-count indictment charging him with assault of an intimate partner by strangling or suffocating and aggravated sexual abuse in Indian Country.
           According to the indictment, on March 28, Jojola allegedly engaged in a sexual act with the victim, identified in court records as Jane Doe, by the use of force. On March 29, Jojola allegedly assaulted Jane Doe by attempting to strangle and suffocate her. Both incidents allegedly occurred on the Isleta Pueblo in Bernalillo County, New Mexico.
           An indictment is only an allegation. A defendant is considered innocent unless and until proven guilty. If convicted, Jojola faces 10 years in prison.  
           The Isleta Pueblo Police Department investigated this case. Special Assistant U.S. Attorney Chelsea Van Deventer is prosecuting the case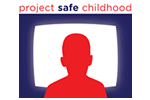 Help us combat the proliferation of sexual exploitation crimes against children.

 

Making sure that victims of federal crimes are treated with compassion, fairness and respect.