Miami, Florida – Friday, Miami resident Ramon Caridad Rodriguez, 28, made his first appearance in South Florida federal court to face a grand jury indictment charging him with defrauding his former employer, a religious charity organization that runs after-school programs for underprivileged immigrant children to help them avoid gangs and gang violence.
According to the indictment, Rodriguez abused the company's trust by using a company credit card to make thousands of dollars' worth of personal purchases and then attempted to conceal those purchases through lies and altered bank statements. Some of these purchases included items like lawn chairs, bug spray, tiki torches, and personal groceries. He used over $160,000 of the company's money for his personal gain, says the indictment.
The indictment charges Rodriguez with nine counts of wire fraud.  If convicted, Rodriguez faces up to 20 years in federal prison on each charge. 
Juan Antonio Gonzalez, Acting United States Attorney for the Southern District of Florida, Brian Swain, Special Agent in Charge, U.S. Secret Service (USSS), Miami Field Office, and Art Acevedo, Chief, City of Miami Police Department made the announcement.
USSS Miami and City of Miami PD investigated the case.  Assistant United States Attorney Yara Dodin is prosecuting it.
An indictment contains mere allegations. A defendant is innocent until proven guilty beyond a reasonable doubt in a court of law.
Related court documents and information may be found on the website of the District Court for the Southern District of Florida at http://www.flsd.uscourts.gov or on http://pacer.flsd.uscourts.gov, under case number 21-cr-20472.
###
Our nation-wide commitment to reducing gun crime in America.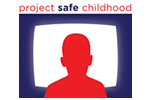 Help us combat the proliferation of sexual exploitation crimes against children.

 

Making sure that victims of federal crimes are treated with compassion, fairness and respect.