On September 17, 2021, a man who conspired to distribute meth was sentenced to 15 years' in federal prison.
Adrian Estrada, 29, from Rockford, Illinois, had previously pled guilty on April 10, 2021, to one count of conspiracy to distribute methamphetamine. 
Evidence from the plea and sentencing hearings showed that from about December 2018 through November 8, 2019, Estrada regularly provided co-conspirators in central Iowa one to three-pound quantities of methamphetamine for over a year, totaling more than 35 pounds of methamphetamine.  Estrada resided in Illinois (Rockford) and would transport methamphetamine to co-conspirators in Eagle Grove, Iowa, for further re-distribution in the Northern District of Iowa.  Estrada would also collect drug money owed by his co-conspirators.  At sentencing, after the presentation of evidence, the district court found that in January of 2019, Estrada and three others confronted a co-conspirator and his friend, and assaulted them by force and threats over a disputed drug debt, including pistol-whipping each victim in an effort to obtain money or methamphetamine.  Each of the two victims were treated at local hospitals for injuries consistent with blunt force trauma to the head.
Sentencing was held before United States District Court Chief Judge Leonard T. Strand.  Estrada remains in custody of the United States Marshal until he can be transported to a federal prison.  Estrada was sentenced to 180 months' imprisonment and must serve a term of five years of supervised release following imprisonment.
The case was prosecuted by Assistant United States Attorney Shawn S. Wehde and was investigated by the Iowa Division of Narcotics Enforcement, the Wright County Sheriff's Office, the Eagle Grove Police Department, the Iowa Division of Criminal Investigation Laboratory and the United States Marshal Service. 
Court file information at https://ecf.iand.uscourts.gov/cgi-bin/login.pl. 
The case file number is 20-3012.  Follow us on Twitter @USAO_NDIA.

Making sure that victims of federal crimes are treated with compassion, fairness and respect.

 
Giving Back to the Community through a variety of venues & initiatives.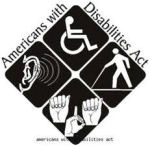 Filing Civil Rights Complaint.