CAPE GIRARDEAU, MO – United States District Judge Stephen N. Limbaugh, Jr. sentenced Timothy Sweet to 37 months in prison.  Sweet, a 36-year-old resident of Blytheville, Arkansas, pleaded guilty to possession of a firearm by a convicted felon.  
On November 14, 2019, an officer with the Steele, Missouri Police Department conducted a traffic stop of a vehicle being driven by Timothy Sweet for failing to stop at a stop sign.  As the officer was traveling behind the vehicle, the officer observed Sweet making movements that led the officer to believe he was attempting to conceal something underneath his seat.  The officer looked underneath the driver seat of the vehicle and observed a firearm that was further identified as an Arminius, Model HW, .38 caliber revolver.
Sweet has a prior conviction for the felony offense of Distribution of a Controlled Substance in the Circuit Court of Dunklin County, Missouri, and is therefore prohibited from possessing firearms.
The Bureau of Alcohol, Tobacco, Firearms and Explosives and the Steele Police Department investigated the case.  Assistant United States Attorney Julie Hunter handled the prosecution.

Making sure that victims of federal crimes are treated with compassion, fairness and respect.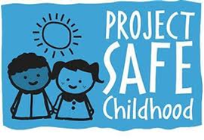 Help us combat the proliferation of sexual exploitation crimes against children.

 

Our nation-wide commitment to reducing gun crime in America.

 
Law Enforcement Officer Safety Program

 
CIVIL RIGHTS

Information

and

Filing a Complaint