ST. LOUIS – Terrell D. Smith of St. Louis, Missouri, appeared before District Judge Stephen N. Limbaugh, Jr. on today's date and was sentenced to 57 months in federal prison.  Smith previously pleaded guilty to one count of being a felon in possession of a firearm and possession with intent to distribute fentanyl.
On or about June 19, 2019, members of the St. Louis Metropolitan Police Department were conducting surveillance on a vehicle being operated by Smith pursuant to an on-going Assault 1st Degree investigation.  As police approached, Smith fled the scene in the vehicle.  Surveillance of Smith was continued with a police helicopter to a residence in which Smith dropped off two firearms which were later recovered and seized by police.  Smith was previously convicted of a felony preventing him from possession of a firearm.
On September 12, 2019, law enforcement arrested Smith pursuant to the previous incident after a federal warrant was obtained.  At the time of the arrest, Smith was found in possession of 142 capsules containing over 7 grams of fentanyl, a schedule II-controlled substance.    
This case was investigated by the St. Louis Metropolitan Police Department.
*****

Making sure that victims of federal crimes are treated with compassion, fairness and respect.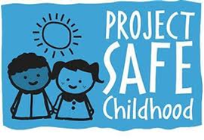 Help us combat the proliferation of sexual exploitation crimes against children.

 

Our nation-wide commitment to reducing gun crime in America.

 
Law Enforcement Officer Safety Program

 
CIVIL RIGHTS

Information

and

Filing a Complaint