Miami, FL – Two south Florida women were sentenced yesterday for their roles in a conspiracy to fraudulently obtain credit cards that they and other individuals used to purchase over $100,000 of personal cosmetic services.
Sheena Ceasar, 35, of Coconut Creek, and Dekita Bellamy, 37, of Coral Springs, were each sentenced by U.S. District Judge Roy K. Altman to terms of imprisonment of 44 months and 32 months, respectively, with each term of imprisonment to be followed by three years of supervised release.  Judge Altman ordered forfeiture and restitution of $82,151.50 as to Ceasar and $94,968 as to Bellamy.  Both defendants previously pleaded guilty to conspiracy to commit access device fraud and aggravated identity theft, as charged in an indictment.
Bellamy and Ceasar carried out the conspiracy by purloining personally identifiable information (PII) of unsuspecting victims, including names, social security numbers, and dates of birth, to apply for and receive credit cards.  In addition to using the credit cards to purchase cosmetic services for themselves, defendants reaped ill-gotten gains by supplying the cards to co-conspirators so they could purchase expensive cosmetic services in exchange for a fee, which was typically half the value of the desired service.  Seven other co-conspirators have been charged with, and pleaded guilty to, federal felonies in connection with this criminal activity:
Juan Antonio Gonzalez, Acting United States Attorney for the Southern District of Florida, and Brian Swain, Special Agent in Charge, United States Secret Service (USSS), Miami Field Office, made the announcement.  USSS Miami investigated the cases, with assistance from the Fort Lauderdale Police Department.  Assistant U.S. Attorney David A. Snider is prosecuting the cases.
Related court documents and information may be found on the website of the District Court for the Southern District of Florida at http://www.flsd.uscourts.gov or on http://pacer.flsd.uscourts.gov, under case numbers 19-cr-60380 (United States v. Dekita Bellamy et al.), 21-cr-60063 (United States v. Shenika Denise Myers), 21-cr-60062 (United States v. Sayyada Samira Whiters), 20-cr-60079 (United States v. Trenasha Lashay Johnson), 19-cr-60361 (United States v. Sheena White),19-cr-60356 (United States v. Nikki Butler), and 19-cr-60357 (United States v. Lucretia Ford).
###
Our nation-wide commitment to reducing gun crime in America.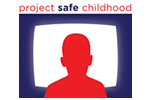 Help us combat the proliferation of sexual exploitation crimes against children.

 

Making sure that victims of federal crimes are treated with compassion, fairness and respect.