CONTACT: Barbara Burns

PHONE: (716) 843-5817

FAX #: (716) 551-3051
ROCHESTER, N.Y. – U.S. Attorney James P. Kennedy, Jr. announced today that Shermart D. Merriwether, 26, of Rochester, NY, pleaded guilty before Chief U.S. District Judge Elizabeth A. Wolford to distribution of fentanyl. The charge carries a maximum penalty of 20 years in prison and a $1,000,000 fine.
Assistant U.S. Attorney Brett A. Harvey, who is handling the case, stated that the defendant was part of a group of individuals who ran a drug house at 192 Weaver Street in the City of Rochester. Merriwether and others sold quantities of fentanyl from the house in 2018 and 2019. As part of his guilty plea, the defendant admitted to selling a quantity of fentanyl to a 24-year-old female who suffered a non-fatal overdose at a gas station on East Ridge Road in Irondequoit, NY. The victim ingested the fentanyl and then lost consciousness while at a pump at the gas station. Irondequoit Ambulance personnel responded and gave the victim Narcan, after which she regained consciousness. Merriwether admitted that, if emergency personnel had not administered Narcan to the victim, there was a substantial risk that she would have died from fentanyl toxicity.
The plea is the result of an investigation by the Drug Enforcement Administration, under the direction of Special Agent-in-Charge Ray Donovan, New York Field Division; the Monroe County Sheriff's Office, under the direction of Sheriff Todd Baxter; and the Rochester Police Department, under the direction of Chief Cynthia Herriott-Sullivan.
Sentencing is scheduled for January 12, 2022, at 2:30 p.m., before Chief Judge Wolford.
# # # #
A message from US Attorney James P. Kennedy for Law Enforcement Appreciation Day
Visit the Federal government's website to help you be safe, secure and responsible online.
https://www.onguardonline.gov/
CASE INFORMATION


Making sure that victims of federal crimes are treated with compassion, fairness and respect.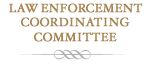 Read about our LECC Program
138 Delaware Ave. – Buffalo, NY 14202