PHILADELPHIA – Acting United States Attorney Jennifer Arbittier Williams announced that the Berks County Coalition to End Homelessness ("BCEH") will pay $121,655 to resolve False Claims Act allegations that the public-private partnership organization illegally double-billed the U.S. Department of Housing and Urban Development ("HUD") for renovations performed on a property located in Reading, Pennsylvania.
The settlement resolves allegations that BCEH knowingly submitted duplicate requests for payment for the framing, electrical, and plumbing renovations performed on a single project. In the settlement agreement, the United States alleges that on September 14, 2017, BCEH knowingly submitted a request to draw approximately $40,000 from HUD's Continuum of Care Program to be used towards renovation costs on the project. Then, on December 14, 2017, BCEH is alleged to have knowingly submitted to the City of Reading's HOME Program a request for reimbursement of the same renovation costs that were to have been paid by the earlier draw request. The United States alleges that by submitting for the same renovation costs twice, BCEH received approximately $40,000 to which it was not entitled.
"Our office will pursue anyone that that abuses federal programs for their personal gain," said Acting U.S. Attorney Williams, "Those entrusted with properly administering HUD funds must do so honestly or face the consequences."
"Duplicate billing will not be tolerated and will be investigated by the U.S. Department of Housing and Urban Development, Office of Inspector General. HUD-OIG is committed to working with the Department of Justice to ensure that HUD funds are used for their intended purpose. In this case, HUD program funds were misappropriated by BCEH when they double billed the City of Reading, PA to obtain unauthorized HUD funding desperately needed in the fight against homelessness," said Special Agent in Charge Shawn Rice. "Today's settlement underscores the government's commitment to protecting HUD's programs and holding organizations like BCEH accountable for their actions."
This case was investigated by the U.S. Department of Housing and Urban Development, Office of Inspector General and the United States Attorney's Office's fraud investigator Frank O'Connor. Assistant United States Attorney Paul J. Koob handled the settlement.
The claims resolved by the settlement are allegations only; there has been no determination of liability.
Pull of Gravity

A documentary on coming home from prison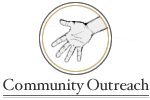 Giving Back to the Community through a variety of venues & initiatives.

 
Voices of Youth

Public Service Announcement