Columbia, South Carolina — Acting United States Attorney M. Rhett DeHart, announced today that Dashawn Terrell Swygert, age 27, of Columbia, pleaded guilty in federal court to two counts of being a felon in possession of a firearm and ammunition.
Evidence presented to the court showed that in early 2020, agents from the Bureau of Alcohol, Tobacco, Firearms, and Explosives (ATF) conducted an investigation into firearms within the Columbia area. During this investigation, undercover ATF agents were introduced to Swygert, a validated gang member. During three transactions in February 2020, he sold six handguns, many of which were loaded, to undercover ATF agents. Of the seven handguns recovered by ATF, three had previously been reported as having been stolen from vehicles in Richland County and Newberry County. Another of the handguns was preliminarily linked through ballistics analysis as having been involved in two shooting incidents in Richland County and one shooting incident in Lexington County. 
Swygert has prior state convictions for strong armed robbery, assault and battery, and criminal conspiracy.
Swygert faces a maximum penalty of 10 years in federal prison, a fine of $250,000, and 3 years of supervision to follow the term of imprisonment. United States District Judge Mary Geiger Lewis accepted the guilty plea and will sentence Swygert after receiving and reviewing a sentencing report prepared by the United States Probation Office.
This case was made possible by investigative leads generated from the ATF's National Integrated Ballistic Information Network (NIBIN). NIBIN is the only national network that allows for the capture and comparison of ballistic evidence to aid in solving and preventing violent crimes involving firearms. NIBIN is a proven investigative and intelligence tool that can link firearms from multiple crime scenes, allowing law enforcement to quickly disrupt shooting cycles. For more information on NIBIN, visit https://www.atf.gov/firearms/national-integrated-ballistic-information-network-nibin.
This case is being prosecuted as part of the joint federal, state, and local Project Safe Neighborhoods (PSN) Program, the centerpiece of the Department of Justice's violent crime reduction efforts.  PSN is an evidence-based program proven to be effective at reducing violent crime.  Through PSN, a broad spectrum of stakeholders work together to identify the most pressing violent crime problems in the community and develop comprehensive solutions to address them.  As part of this strategy, PSN focuses enforcement efforts on the most violent offenders and partners with locally based prevention and reentry programs for lasting reductions in crime.
Assistant United States Attorney Stacey D. Haynes is prosecuting the case.
#####

United States

v

Dylann Storm Roof

 
Our nation-wide commitment to reducing gun crime in America.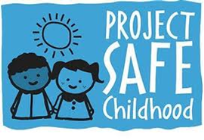 Help us combat the proliferation of sexual exploitation crimes against children.

 
Training and seminars for Federal, State, and Local Law Enforcement Agencies.