ST. LOUIS – Jermaine Collier of St. Louis, Missouri, appeared before United States District Court Judge Ronnie L. White on September 28, 2021.  Collier previously pleaded guilty in July and was sentenced to 84 months in federal prison for being a convicted felon in possession of a firearm.
Pursuant to the plea agreement, the St. Louis Metropolitan Police Department (SLMPD) began an investigation on November 25, 2020, relative to Collier being suspected of a domestic assault which occurred in the City of St. Louis.  During the initial incident, Collier exhibited a black-and-greenish-brown rifle in a threatening manner towards the victim. 
Detectives learned Collier was a convicted felon and had warrants out for his arrest. A series of investigative leads were followed that resulted in the arrest of Collier on December 3, 2020. 
After Collier was secured, he advised that he had a gun in his jacket pocket, where officers found a loaded 9mm Ruger pistol. Collier also indicated that there were two other guns at his residence which were eventually seized by police.  One such weapon seized at the residence was the previously described rifle in addition to another semi-automatic pistol.  The sentence handed out is based in large part on the enhancements for physically restraining a victim, using a firearm in connection with another felony offense (UUW-exhibiting), possessing three or more firearms, and obstructing justice by attempting to conceal a shotgun.  Collier a previously convicted felon, was prohibited from possessing the weapons due to his conviction. 
This case was investigated by the St. Louis Metropolitan Police Department.

Making sure that victims of federal crimes are treated with compassion, fairness and respect.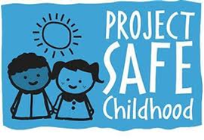 Help us combat the proliferation of sexual exploitation crimes against children.

 

Our nation-wide commitment to reducing gun crime in America.

 
Law Enforcement Officer Safety Program

 
CIVIL RIGHTS

Information

and

Filing a Complaint