Miami, Florida – Today, a South Florida federal district judge sentenced a Vero Beach drug dealer who drove around town with fentanyl, a loaded semi-automatic firearm, and tens of thousands of dollars in cash to 106 months in federal prison.
On February 23, 2020, law enforcement officers arrested 34-year-old Burnell Heiges Emlet, III, after finding him slumped over the steering wheel of a car that was sitting at a stop light.  With him inside car, Emlet had a loaded semi-automatic firearm with a large capacity magazine, as well as 76 prepacked baggies of fentanyl.  Emlet was charged with state crimes and released on bond.  Officers arrested Emlet again on May 22, 2020, following a traffic stop.  This time, Emlet had 1,700 prepackaged baggies of fentanyl and more than $55,000 in cash with him inside the car.  After this arrest, Emlet's state bond was revoked.
In 2021, a federal grand jury in the Southern District of Florida charged Emlet with federal gun and drug trafficking crimes relating to the February 2020 arrest.  A federal magistrate judge ordered him detained pre-trial, without bond.  On July 15, 2021, Emlet pled guilty in federal district court to possessing with intent to distribute fentanyl and possessing a firearm in furtherance of a drug trafficking crime.  U.S. District Judge Donald M. Middlebrooks imposed today's sentence.   
Juan Antonio Gonzalez, Acting U.S. Attorney for the Southern District of Florida; La Verne J. Hibbert; Acting Special Agent in Charge, Drug Enforcement Administration, Miami Field Division; and David E. Currey, Chief of Police, Vero Beach Police Department, announced the sentence.  
DEA Miami and Vero Beach PD investigated this case.  Assistant U.S. Attorney Michael D. Porter prosecuted it.
Related court documents and information may be found on the website of the District Court for the Southern District of Florida at www.flsd.uscourts.gov or at http://pacer.flsd.uscourts.gov, under case number 21-cr-14012.
###
Our nation-wide commitment to reducing gun crime in America.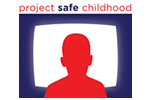 Help us combat the proliferation of sexual exploitation crimes against children.

 

Making sure that victims of federal crimes are treated with compassion, fairness and respect.