Acting United States Attorney Richard G. Frohling has announced that on September 30, 2021, Ahmad R. Johnson (age 42, of Milwaukee) was sentenced to 12 years in federal prison for narcotics trafficking and using a firearm in furtherance of drug trafficking crimes.
The sentence encompassed conduct stemming from two cases, one charged in  2019 and the other charged in 2020. According to court documents, law enforcement executed a search warrant on April 3, 2019, at Johnson's residence and recovered narcotics and a firearm.  Johnson was charged with trafficking heroin, crack cocaine, and marijuana and with using  a firearm in furtherance of a drug trafficking crime. After the 2019 arrest, Johnson was released while awaiting trial – on the condition that he not commit any other crimes.
However, as court documents make clear, law enforcement executed another search warrant at Johnson's residence on November 24, 2020.  During that search, law enforcement recovered a diaper bag which contained not only diapers and baby wipes but also a loaded Ruger P93DC 9mm pistol with a 30-round extended magazine. In addition, law enforcement located crack cocaine (including 24 individually wrapped corner cut bags hidden in the oven), as well as numerous cell phones, scales, baggies,  marijuana, and $1,225.00 cash.
Johnson later entered guilty pleas to two counts of drug trafficking and two counts of using a firearm in furtherance of such crimes. Following his 12-year prison sentence, Johnson also must spend five years on supervised release.
These cases were jointly investigated by the Bureau of Alcohol, Tobacco, Firearms and Explosives and the Milwaukee Police Department.  The cases were prosecuted by Assistant United States Attorneys Stephen Ingraham and Karine Moreno-Taxman.
#   #   #
For further information contact: Kenneth.Gales@usdoj.gov
(414) 297-1700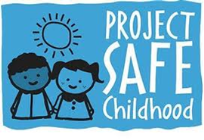 Help us combat the proliferation of sexual exploitation crimes against children.

 
Training and seminars for Federal, State, and Local Law Enforcement Agencies.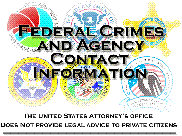 Training and seminars for Federal, State, and Local Law Enforcement Agencies.