ATLANTA – Deuntrae Meshari Colley, Antonio Cooper, also known as "Antoine Cooper," Dexter Hancock, Daeqwan Ray Jackson, also known as "Daequan Ray Jackson," Donald Johnson, and Drashawn Mitchell, all convicted felons, have been charged with federal offenses, including possessing a firearm while being a convicted felon. These arrests resulted from coordination among federal, state, and local law enforcement agencies as part of an operation under the Project Safe Neighborhood (PSN) Program.  This operation, named "Operation Phoenix Summer Surge," focused on the arrest and prosecution of individuals who illegally used or possessed firearms in violation of federal law and are responsible for driving violence in the City of Atlanta.   
"Federal law enforcement is building on strong partnerships with state and local law enforcement to focus on those individuals who are the drivers of violent crime in the City of Atlanta," said Acting U.S. Attorney Kurt R. Erskine. "Through this district's PSN program, and in collaboration with the Office of the Fulton County District Attorney, these partnerships helped to ensure that the individuals federally charged as part of this operation will remain in custody pending trial and be prevented from continuing to pose a danger to members of our community."
"These convictions are an excellent example of how cooperation between federal, state and local law enforcement partners can make our community safer by bringing dangerous offenders to justice.  We are cooperating closely with the Acting U.S. Attorney, ATF and other federal partners to make sure felons who break the law by possessing a firearm receive a substantial prison sentence," said Fulton County District Attorney Fani T. Willis.
"Operation Phoenix Summer Surge is the continuation of a sustained, systematic, and coordinated law enforcement initiative begun in August 2020 to fight violent crime in the City of Atlanta," said Chris Hacker, Special Agent in Charge of FBI Atlanta. "The FBI is committed to working together with the U.S. Attorney's Office, the Fulton County District Attorney and all of our federal, state and local partners to make these arrests because the threats we face are too diverse, too dangerous, and too all-encompassing for any of us to tackle alone."
"ATF and our outstanding local, state and federal law enforcement partners have ensured the law-abiding citizens of this community are safer as a result of Operation Phoenix Summer Surge," said Alcohol, Tobacco, and Firearms, Atlanta Field Division Special Agent in Charge Ben Gibbons.  "The law enforcement community has reduced a dangerous and pervasive threat to the local community of Atlanta by arresting these individuals." 
"Getting criminals off of our streets is a priority for the Atlanta Police Department.  Our work with Operation Phoenix has proven time and time again that our partnerships are effective and making a difference," said APD Chief Rodney Bryant. "Just knowing that these repeat offenders will be hold accountable for their actions, sends a strong message that we will find you and we will not tolerate criminal activity in our city."
According to Acting U.S. Attorney Erskine, the charges and other information presented and alleged in court:
All of these defendants have been federally detained pending trial. Members of the public are reminded that the indictments only contain charges.  The defendants are presumed innocent of the charges and it will be the Government's burden to prove the defendants' guilt beyond a reasonable doubt at trial.
This operation was part of the district's PSN program and led by the U.S. Attorney's Office and Fulton County District Attorney's Office. PSN is an evidence-based program proven to be effective at reducing violent crime.
Through PSN, a broad spectrum of stakeholders work together to identify the most serious violent crime problems in the community and to develop comprehensive solutions to address them.  As a part of this strategy, PSN focuses enforcement efforts on the most violent offenders, and supports and fosters partnerships between law enforcement and schools, the faith community, local community leaders, and locally-based prevention and reentry programs – all to prevent and deter future criminal conduct and to achieve sustainable reductions in crime.
These cases are being investigated by the Federal Bureau of Investigation, Bureau of Alcohol, Tobacco, Firearms and Explosives, Atlanta Police Department, and Georgia State Patrol.
Assistant U.S. Attorneys Natasha Cooper, Stephanie Gabay-Smith, Lauren Macon, Amy Palumbo, Erin Sanders, and Erin Spritzer are prosecuting these cases.
For further information please contact the U.S. Attorney's Public Affairs Office at USAGAN.PressEmails@usdoj.gov or (404) 581-6016.  The Internet address for the U.S. Attorney's Office for the Northern District of Georgia is http://www.justice.gov/usao-ndga.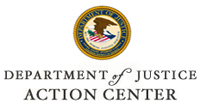 Find Help and Information for Crime Victims
Identify Our Most Wanted Fugitives
Report and Identify Missing Persons
Locate a Prison, Inmate, or Sex Offender
Contact the US Attorney's Office
Watch informative PSAs produced by this District on priorities and programs.

Learn about victim notification and rights, witness information, and helpful resources.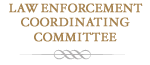 Training and seminars for Federal, State, and Local Law Enforcement Agencies.