CHARLOTTE, N.C. – A federal indictment was unsealed in court today, charging two men and a woman for their involvement in a mail theft and bank fraud scheme, in which more than $2 million in stolen business checks were deposited into straw bank accounts, announced William T. Stetzer, Acting U.S. Attorney for the Western District of North Carolina.
Tommy D. Coke, Inspector in Charge of the Atlanta Division of the U.S. Postal Inspection Service (USPIS) which oversees Charlotte, and Chief Johnny Jennings of the Charlotte Mecklenburg Police Department (CMPD) join Acting U.S. Attorney Stetzer in making today's announcement.
According to allegations in the indictment, beginning in November 2020, Terrell Devon Freeman, 34, Joshua MacDavid Monteith, 31, and Yanalise Simone Hodge, 22, all of Charlotte, engaged in a bank fraud scheme involving stolen mail. As alleged in the indictment, the defendants and their co-conspirators stole business checks and other mail from U.S. Postal Service collection boxes and business mailboxes in Charlotte and elsewhere, and cashed the stolen checks using fraudulent identifications and straw bank accounts before the victim banks detected the fraud. The indictment alleges that the defendants and their co-conspirators executed the fraud scheme in North Carolina, South Carolina, Georgia and Virginia and defrauded at least seven financial institutions. The indictment further alleges that the total face value of the business checks stolen in the scheme was over $2 million.
The federal indictment was unsealed today, following Freeman's arrest and scheduled court appearance in U.S. District Court in Atlanta, Georgia. Monteith and Hodge appeared before U.S. Magistrate Judge David S. Cayer last week, following their arrest by law enforcement in Charlotte.
The defendants are each charged with one count of bank fraud conspiracy and multiple individual counts of bank fraud, which carry a maximum penalty of 30 years in prison and a $1 million fine. Freeman and Hodge are also charged with aggravated identity theft, which carries a potential two-year prison sentence, consecutive to any other term imposed. 
The charges contained in the indictment are allegations.  The defendants are presumed innocent until proven guilty beyond reasonable doubt in a court of law.
In making today's announcement Acting U.S. Attorney Stetzer thanked USPIS and CMPD for their investigation of the case.
Assistant U.S. Attorney William T. Bozin, of the U.S. Attorney's Office in Charlotte, is in charge of the prosecution.
The U.S. Attorney's Office for the Western District of North Carolina is committed to combating neglect, abuse, and financial exploitation of seniors. 
Project Safe Neighborhoods (PSN) is a collaborative effort by federal, state and local law enforcement agencies, prosecutors and communities to prevent and deter gang and gun violence.
U.S. Attorney's Office
Heroin Education Action Team
Help us combat the proliferation of sexual exploitation crimes against children.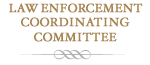 Training and seminars for Federal, State, and Local Law Enforcement Agencies.

 

Making sure that victims of federal crimes are treated with compassion, fairness and respect.