ST. LOUIS – On today's date, United States District Judge Stephen R. Clark sentenced Bryan Kimble, 32, of St. Louis, Missouri, to 255 months in prison for conspiracy to possess with intent to distribute cocaine base and three counts of distribution of cocaine base.  On May 12, 2021, a jury found Kimble guilty following a three-day jury trial.
The evidence during the trial proved that Kimble distributed cocaine base to an undercover Bureau of Alcohol, Tobacco, Firearms and Explosives Special Agent on three separate dates. Kimble also conspired with others to distribute cocaine base. In October 2019, ATF Special Agents received information from a confidential informant that Kimble was selling cocaine base. On October 11, 19, and 22, 2019, ATF successfully conducted controlled purchases of cocaine base from Kimble using an undercover agent. On each occasion, Kimble drove to a location to meet the undercover agent and and used a female passenger to complete the drug transactions. In all, Kimble sold more than 30 grams of cocaine base to the undercover agent. Based upon Kimble's previous criminal history, Judge Clark sentenced Kimble pursuant to the Career Offender provision of the United States Sentencing Guidelines. 
The Bureau of Alcohol, Tobacco, Firearms and Explosives investigated the case. Assistant United States Attorney Rodney H. Holmes and Special Assistant United States Attorney Ashley M. Walker handled the case. 

Making sure that victims of federal crimes are treated with compassion, fairness and respect.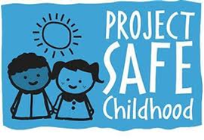 Help us combat the proliferation of sexual exploitation crimes against children.

 

Our nation-wide commitment to reducing gun crime in America.

 
Law Enforcement Officer Safety Program

 
CIVIL RIGHTS

Information

and

Filing a Complaint