A man who distributed over five kilograms of methamphetamine in the Dubuque area between 2018 and 2019 was sentenced today to more than ten years in federal prison.
Alan Julson, age 40, from Dubuque, Iowa, received the prison term after a guilty plea to possession with intent to distribute a controlled substance.  At the guilty plea, Julson admitted that on October 21, 2019, he intended to distribute at least 50 grams of pure methamphetamine.  Julson has prior convictions for his involvement with methamphetamine and, at sentencing, the court described Julson's prior track record on probation as "horrendous."
Julson was sentenced in Cedar Rapids by United States District Court Judge C.J. Williams.  Julson was sentenced to 121 months' imprisonment and fined $100.  He must also serve a five-year term of supervised release after the prison term.  There is no parole in the federal system.
 Julson is being held in the United States Marshal's custody until he can be transported to a federal prison.
The case was prosecuted by Assistant United States Attorney Liz Dupuich and investigated by the Dubuque Police Department's Drug Task Force. 
Court file information at https://ecf.iand.uscourts.gov/cgi-bin/login.pl. 
The case file number is 20-CR-1024.
Follow us on Twitter @USAO_NDIA.

Making sure that victims of federal crimes are treated with compassion, fairness and respect.

 
Giving Back to the Community through a variety of venues & initiatives.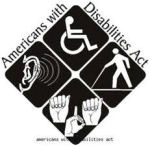 Filing Civil Rights Complaint.