ALBUQERQUE, N.M. – Elijio Saenz, 27, of Albuquerque, was sentenced in federal court on Sept. 22 to three years in prison for being a felon in possession of a firearm. Saenz pleaded guilty on Apr. 13.
            According to the plea agreement and other court records, on Nov. 19, 2019, law enforcement responded to a shooting at Saenz's residence in Bernalillo, County, New Mexico. Law enforcement learned that Saenz had shot his own leg but was unaware of the injury at the time due to his legs being paralyzed. Law enforcement located the loaded firearm and arrested Saenz for an outstanding warrant by the New Mexico Corrections Department Division of Probation and Parole for absconding.
            At the time of the incident, Saenz had two previous felony convictions for child abuse. As a previously convicted felon, Saenz cannot legally possess a firearm or ammunition.
            Upon completion of his sentence, Saenz will be subject to three years of supervised release.
            The FBI Violent Crimes Task Force and the Albuquerque Police Department investigated this case. Assistant U.S. Attorneys David M. Walsh and Nicholas Mote prosecuted the case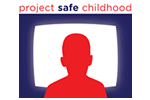 Help us combat the proliferation of sexual exploitation crimes against children.

 

Making sure that victims of federal crimes are treated with compassion, fairness and respect.