NASHVILLE – A federal jury yesterday, convicted Davian M. Greenlee, 40, of Nashville, with being a convicted felon in possession of a firearm, announced Acting U.S. Attorney Mary Jane Stewart. 
This conviction arose from an incident which occurred on March 16, 2018, when Greenlee and Darius Gustus, 28, broke into a home in Antioch, Tennessee.  Officers with the Metropolitan Nashville Police Department responded to a call from a neighbor and found Gustus on the roof of the home, trying to escape and Greenlee was found inside hiding under a pile of clothes in a closet. 
A stolen, loaded .40 caliber Glock, taken from an earlier burglary, was found next to Greenlee, which he claimed belonged to the homeowner and a loaded 9mm pistol was found on the roof where Gustus was hiding.  The homeowners testified that they did not own or possess a firearm. 
Greenlee was previously charged in December 2002 with being a convicted felon in possession of a firearm and pleaded guilty in July 2003.  He was charged again with the same offense in May 2008 and also pleaded guilty to that charge.  Greenlee was on supervised release when he committed the latest offense.
Sentencing in this case is set for February 14, 2022.  If the Court finds that Greenlee is an Armed Career Criminal, he faces up to life in prison. 
Darius Gustus previously pleaded guilty and will be sentenced early next year. 
This case was investigated by the Bureau of Alcohol, Tobacco, Firearms & Explosives and the Metropolitan Nashville Police Department.  Assistant U.S. Attorneys Robert E. McGuire and Kathryn W. Booth prosecuted the case. 
# # # # #
Learn about the true impacts of prescription opioid misuse and heroin use.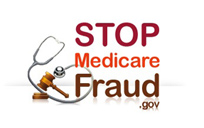 The U.S. Department of Health and Human Services (HHS) and U.S. Department of Justice (DOJ) are working together to help eliminate fraud and investigate fraudulent Medicare and Medicaid operators who are cheating the system.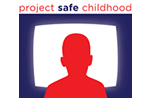 Help us combat the proliferation of sexual exploitation crimes against children.

 

Our nation-wide commitment to reducing gun crime in America.