SYRACUSE, NEW YORK – Paul Wyak, age 49, of Spencer, New York, was sentenced yesterday to serve 21 months in prison, to be followed by 10 years of supervised release, for failing to register and update his registration as a sex offender.
The announcement was made by Acting United States Attorney Antoinette T. Bacon and David L. McNulty, United States Marshal for the Northern District of New York
In addition to the term of imprisonment for failing to update his sex offender registration, Wyak was sentenced to a 14-month consecutive term of imprisonment for violating the conditions of his supervised release by committing new criminal conduct, failing to answer truthfully questions from his probation officer, having unapproved contact with a victim of a prior offense, and possessing an undisclosed internet capable device.
As part of his previously entered plea agreement, Wyak admitted that in 2008 he was convicted in the United States District Court for the Northern District of New York of distribution of child pornography. That conviction required Wyak to register as a sex offender for 25 years, and to keep that registration current with personal identifying information, including email accounts. Wyak admitted that although he maintained registration as a sex offender in the State of New York, he did not register at least one email account that he created despite knowing he has a continuing obligation under the law to do so.
This case was investigated by the United States Marshals Service Sex Offender Investigation Branch with assistance from the United States Probation Office for the Northern District of New York, and was prosecuted by Special Assistant U.S. Attorney Adrian S. LaRochelle
This case was prosecuted as part of Project Safe Childhood, a nationwide initiative designed to protect children from online exploitation and abuse. Led by the United States Attorney's offices, Project Safe Childhood marshals federal, state, and local resources to better locate, apprehend, and prosecute individuals who exploit children via the Internet, as well as identify and rescue victims. For more information about Project Safe Childhood, please visit http://www.justice.gov/psc/.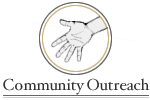 Giving Back to the Community through a variety of venues & initiatives.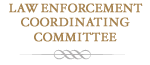 Training and seminars for Federal, State, and Local Law Enforcement Agencies.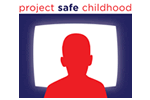 Help us combat the proliferation of sexual exploitation crimes against children.