BOISE – A Caldwell man was sentenced to 34 months in federal prison for the unlawful possession of a firearm.
According to court records, Alejandro T. Batriz, 37, of Caldwell, was the front passenger in a car traveling on Ash Street in Caldwell.  Caldwell Police officers attempted a traffic stop, but the car fled.  Caldwell Police blocked the car in the drive of the West Valley Medical center and the car struck a police vehicle.  Batriz exited the front passenger seat and ran on foot.  While running from police, Batriz reached into his front pocket and dropped a Smith & Wesson Shield 9mm caliber pistol with an obliterated serial number—along with a black backpack that contained 9mm ammunition—in a gutter.  The firearm was loaded with one round of ammunition in the chamber.  After a foot pursuit, Caldwell Police apprehended Batriz and discovered a loaded magazine containing 9mm ammunition in his pocket.  Caldwell Police also recovered a loaded magazine containing 9mm ammunition approximately 50 feet from the car. 
Senior U.S. District Bill R. Wilson also ordered Batriz to serve three years of supervised release following his prison sentence.  Batriz pleaded guilty to the charge on July 12, 2021.
Batriz is prohibited from possessing firearms as a result of a prior felony conviction for Second Degree Robbery in California Superior Court in 2016.
Acting U.S. Attorney Rafael M. Gonzalez, Jr., of the District of Idaho made the announcement and commended the cooperative efforts of the U.S. Marshals Service and the Caldwell Police Department, which led to the charges.
###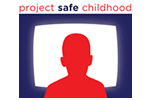 Project Safe Childhood (PSC) is a Department of Justice initiative launched in 2006.

 
Project Safe Neighborhoods (PSN) is a collaborative effort by federal, state, and local law enforcement agencies, prosecutors, and communities to prevent and deter gun violence.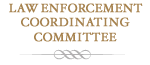 Training and seminars for Federal, State, and Local Law Enforcement Agencies.

 

Making sure that victims of federal crimes are treated with compassion, fairness and respect.