PORTLAND, Maine—The U.S. Attorney's Office announced that Darcie N. McElwee has taken the oath of office to become the U.S. Attorney for the District of Maine. U.S. Attorney McElwee was nominated by President Joseph R. Biden Jr. on August 10, 2021, and confirmed by the U.S. Senate on October 5, 2021. President Biden signed her commission on October 8, 2021. She took the oath of office today from Chief U.S. District Judge Jon D. Levy.
U.S. Attorney McElwee said, "I am thrilled and honored to lead a district of federal law enforcement professionals, in partnership with our state and local counterparts, who work hard in the pursuit of justice. It is important to me that every person in Maine feels safe—and lives free from fear, violence, and hate in any form. I look forward to getting out in the communities of every corner of the state to do a great deal of listening and learning, while focused on the priorities of the Department of the Justice and the President."
U.S. Attorney McElwee is the top-ranking federal law enforcement official in the District of Maine. She oversees a staff of 54 employees and contractors located in Portland and Bangor, including 27 attorneys, 24 non-attorney support personnel and three contractors. The office is responsible for prosecuting federal crimes in the district, including crimes related to terrorism, public corruption, child exploitation, firearms and narcotics. The office also defends the United States in civil cases and collects debts owed to the United States.
U.S. Attorney McElwee grew up in Caribou. Prior to becoming U.S. Attorney, she served as an Assistant U.S. Attorney in the District of Maine beginning in 2002. She primarily prosecuted violent crimes such as sex trafficking, interstate domestic violence and child sexual exploitation, as well as firearms and arson offenses. She also served as the district Project Safe Neighborhoods Coordinator for approximately 16 years. She began her legal career as an Assistant District Attorney for Penobscot and Piscataquis counties from 1998 to 2002.
U.S. Attorney McElwee is a Fellow of the American College of Trial Lawyers. She is also a member of the Maine Trial Lawyers Association and a past president of the Cumberland Bar Association. She has served on the adjunct faculty of the University of Maine School of Law and at the Maine Trial Lawyers College of Advocacy. She is a 1995 graduate of Bowdoin College and a 1998 graduate of the University of Maine School of Law.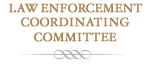 Training and seminars for Federal, State, and Local Law Enforcement Agencies.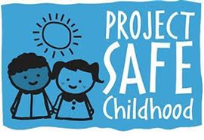 Help us combat the proliferation of sexual exploitation crimes against children.

 
Our nation-wide commitment to reducing violent crime in America.

 

Making sure that victims of federal crimes are treated with compassion, fairness and respect.