NEWS RELEASE SUMMARY – October 8, 2021
            SAN DIEGO – Perry Edward Davis, aged 45, of San Diego, California was convicted by a federal jury yesterday of distributing the fetanyl that resulted in the death of Joshua Chambers, who was 25 years old when he overdosed. The verdict, delivered after less than two hours of jury deliberations, followed a trial before U.S. District Judge Larry A. Burns. 
            Chambers was one of three individuals who collapsed on December 21, 2019, at approximately 2:30 a.m., outside the QuarterDeck Cocktail Bar in El Cajon, with surveillance footage capturing the entire scenario. Paramedics and first responders quickly identified the mass-collapse as an opioid overdose and administered Narcan – a medication designed to reverse the effects of an opioid overdose – to all three subjects. Two of the individuals were revived and recovered, but Chambers never regained consciousness. He was declared deceased at approximately 3:39 a.m.
            The investigation revealed that the three individuals had ingested what they believed was cocaine by snorting a "line" in Chambers' vehicle shortly before each collapsed. Laboratory testing of a baggie found in the vehicle showed that the baggie contained cocaine mixed with fentanyl.            
             Through text messages, cell-site location data, witness interviews and other evidence, investigators determined that, shortly before the three collapsed, at approximately 1:45 a.m., Chambers and one of the individuals who later collapsed travelled to a location near Perry Davis' residence in the Clairemont area, at which point Davis supplied Chambers with the baggie containing the deadly fentanyl mixture. Chambers and the other individual then returned to the parking lot of the QuarterDeck where they, along with a third person, used the substance. Investigators also learned that Davis was Chambers' regular cocaine dealer and had sold cocaine to Chambers in the same location on other occasions. At trial, the defense contended that the evidence was insufficient to demonstrate that Davis had supplied Chambers with the baggie containing the deadly fentanyl mixture and that Chambers' death may have resulted from a potentially deadly cocaine/alcohol mixture and not from the fentanyl. 
            A Board Certified Medical Toxicologist/Emergency Medine doctor called by the Government testified that the actual cause of Chambers' death was the fentanyl and that, but for his use of the fentanyl, Chambers would not have died. Explaining his conclusion, the expert relied – in part – on the surveillance footage of the collapses, which he testified reflected classic symptoms of an opioid overdose. As to the source of the fentanyl mixture, the texts and phone calls between Chambers and Davis reflected that they met less than an hour before the collapses and witness testimony established that it was during that meeting that Chambers bought the baggie that he believed contained only cocaine. 
            "Davis endangered three young adults and caused a mass overdose when he sold Joshua Chamber cocaine laced with deadly fentanyl," said Acting U.S. Attorney Randy Grossman.  "While our dedicated first responders were able to save two lives, Davis must be held to account for the death of Joshua, whose family and friends will bear the devastating weight of his loss for the rest of the lives."  Acting U.S. Attorney Randy Grossman praised prosecutors Larry Casper and Shauna Prewitt as well as the El Cajon Police Department, the Drug Enforcement Administration and agents from Narcotics Task Force Team 10, a multi-agency team that was created in July 2018 to address drug overdose deaths in San Diego, for their efforts on this case. 
            Davis is set to be sentenced on January 10, 2022, by Judge Burns. This case was handled in court by Assistant United States Attorneys Larry Casper and Shauna Prewitt.
DEFENDANT                                   Case Number 20-CR-2500-LAB                                                    
Perry Edward Davis               Age: 45                       San Diego, California
SUMMARY OF CHARGE TO WHICH GUILTY PLEA ENTERED
Distribution of Fentanyl Resulting in Death – Title 21 U.S.C. Section 841(a)(2) and (b)(1)(C)
Maximum Penalty – Mandatory Minimum of 20 years and a maximum of life
INVESTIGATING AGENCIES
El Cajon Police Department
Narcotics Task Force Team 10
Learn about victim notification and rights, witness information, and helpful resources.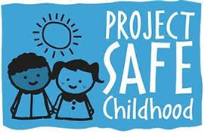 Help us combat the proliferation of sexual exploitation crimes against children.