BOISE – Two men were sentenced to 24 months in federal prison for aggravated identity theft.
According to court records, Atilla Ferenc Orban, a/k/a David Babos, 37, and Hakim Slafti Hannaoui, 33, admitted that they conspired to commit access device fraud.  As part of the scheme, the defendants attached electronic devices known as "skimmers" to ATMs.  Once installed, the skimmers captured the information stored on the magnetic strips of payment cards inserted into the ATMs.  The defendants retrieved the information captured by the skimmers and used equipment to encode the fraudulently obtained payment card information onto the magnetic strips of physical cards.  They then used the re-encoded cards to unlawfully acquire money and other goods.
Senior U.S. District Bill R. Wilson presided over the sentencings.  Orban and Hannaoui pleaded guilty to the charges on August 24, 2021.
Acting U.S. Attorney Rafael M. Gonzalez, Jr., of the District of Idaho made the announcement and commended the cooperative efforts of the U.S. Secret Service, Idaho State Police, Boise Police Department, Caldwell Police Department, Nampa Police Department, Ada County Sheriff's Office, Vancouver Police Department and the Federal Bureau of Investigation, which led to charges.
###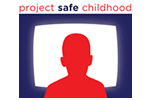 Project Safe Childhood (PSC) is a Department of Justice initiative launched in 2006.

 
Project Safe Neighborhoods (PSN) is a collaborative effort by federal, state, and local law enforcement agencies, prosecutors, and communities to prevent and deter gun violence.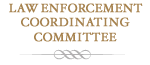 Training and seminars for Federal, State, and Local Law Enforcement Agencies.

 

Making sure that victims of federal crimes are treated with compassion, fairness and respect.