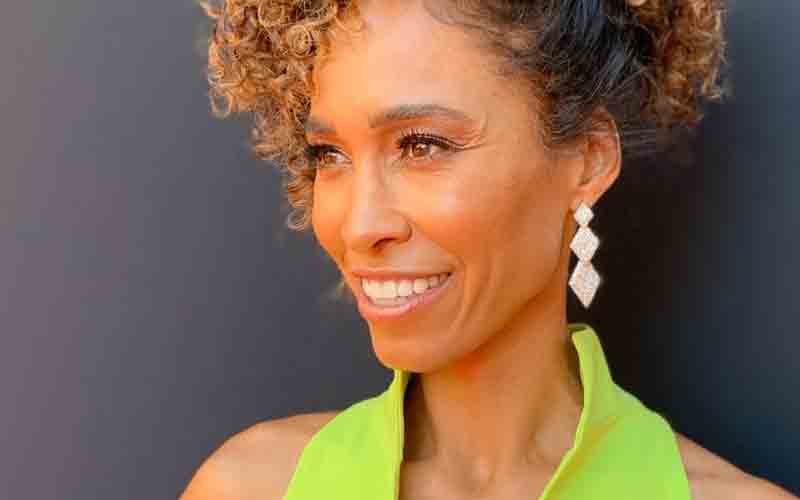 ESPN sports anchor Sage Steele is off the air while she and the network hash out their differences. This week, Steele stated on her podcast that she felt the COVID-19 vaccine mandates were "sick" and "scary". She also criticized former U.S. President Barack Obama for identifying as black when he was raised by his white mother and his black father, who allegedly was nowhere to be found while he was growing up.
When it comes to the COVID-19 vaccine mandate, Steele used her ESPN platform to express her opinion.
"I respect everyone's decision. I really do. But to mandate it is sick, and it's scary to me in many ways," she told her audience. "But I have a job, a job that I love and, frankly, a job that I need."
She also criticized former President Barack Obama saying it is 'fascinating' that Obama identifies as being black, that "considering his Black dad was nowhere to be found but his white mom and grandma raised him."
ESPN issued the following statement, "At ESPN, we embrace different points of view – dialogue and discussion makes this place great. That said, we expect that those points of view be expressed respectfully, in a manner consistent with our values, and in line with our internal policies. We are having direct conversations with Sage and those conversations will remain private."
Now, facing possible retribution in the workplace at the job she loves and needs, Steele is walking back her comments.
"I know my recent comments created controversy for the company, and I apologize," she said. "We are in the midst of an extremely challenging time that impacts all of us, and it's more critical than ever that we communicate constructively and thoughtfully."
ESPN is taking a harsher stance against Steele than it did against anchor Jamelle Hill who called former U.S. President Donald J. Trump a 'white supremacist'.
"The comments on Twitter from Jemele Hill regarding the President do not represent the position of ESPN. We have addressed this with Jemele and she recognizes her actions were inappropriate," ESPN said at the time.