A man involved in a traffic incident where two drivers called police on each other was sentenced October 12, 2021, to more than three years in federal prison.
Trever Carl Christopherson, age 32, from Cedar Rapids, Iowa, received the prison term after a May 25, 2021 guilty plea to being a drug user in possession of a firearm.
Christopherson was involved in a traffic incident on January 1, 2020, during which he and the other driver reported each other to police.  While investigating the incident, officers recovered a gun in Christopherson's car.  Christopherson admitted during his plea hearing that he was a methamphetamine user at the time.  Christopherson was convicted of felony theft and extortion relating to separate incidents following the recovery of the firearm.  During a separate investigation, Christopherson was found in possession of a shotgun.  Christopherson had sawed‑off a portion of the barrel of the shotgun.
Christopherson was sentenced in Cedar Rapids by United States District Court Judge C.J. Williams.  Christopherson was sentenced to 37 months' imprisonment.  He must also serve a three-year term of supervised release after the prison term.  There is no parole in the federal system.
This case was brought as part of Project Safe Neighborhoods (PSN).  PSN is the centerpiece of the Department of Justice's violent crime reduction efforts.  PSN is an evidence-based program proven to be effective at reducing violent crime.  Through PSN, a broad spectrum of stakeholders work together to identify the most pressing violent crime problems in the community and develop comprehensive solutions to address them.  As part of this strategy, PSN focuses enforcement efforts on the most violent offenders and partners with locally based prevention and reentry programs for lasting reductions in crime.
Christopherson is being held in the United States Marshal's custody until he can be transported to a federal prison.
The case was prosecuted by Assistant United States Attorney Emily K. Nydle and investigated by the Bureau of Alcohol, Tobacco, Firearms, and Explosives, the Buchanan County Sheriff's Office, the Washington County Sheriff's Office, the Cedar Rapids Police Department, and the North Liberty Police Department. 
Court file information at https://ecf.iand.uscourts.gov/cgi-bin/login.pl. 
The case file number is 20-cr-48.
Follow us on Twitter @USAO_NDIA.

Making sure that victims of federal crimes are treated with compassion, fairness and respect.

 
Giving Back to the Community through a variety of venues & initiatives.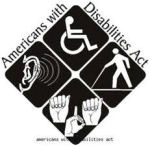 Filing Civil Rights Complaint.