PORTLAND, Maine—A Russian man was convicted Thursday of conspiring to commit visa fraud, making false statements to a federal law enforcement agency and visa fraud following a two-day jury trial, U.S. Attorney Darcie N. McElwee announced. This was the first jury trial held in the Portland federal court since the onset of the COVID-19 pandemic.
According to court records, Alexander Gormatov, 33, a Russian national, entered the U.S. on a student/work visa in 2009, and later successfully adjusted his status to that of an academic student visa by attending Southern Maine Community College in 2010. In 2011, he met a 17-year-old female U.S. citizen through a Craigslist employment advertisement. Just a few months later, when she reached age 18, he paid her to marry him in his pursuit of a permanent immigration benefit. He then quit school. By November 2012, when he failed to re-enroll at the college, he became unlawfully present in the U.S.
In January 2013, per their agreement, the sham couple made a series of materially false statements on immigration documents that Gormatov later filed seeking a formal adjustment to his immigration status. In April 2013, the couple was interviewed by U.S. Citizenship and Immigration Services in South Portland, during which, per Gormatov's instruction, the couple falsely claimed to be living as husband and wife. Following the interviews, based on the fraud, Gormatov obtained conditional lawful permanent resident status in the U.S.
In January 2014, Gormatov's wife gave birth to a child she conceived with her actual live-in boyfriend, but Gormatov's name was placed on the birth certificate. In March 2015, Gormatov filed a petition in order to remove the conditions of his permanent residence accompanied by a copy of the child's falsified birth certificate.
In January 2017, after learning he was under investigation, Gormatov departed the U.S. for Russia, and failed to return within one year. In May 2019, to return to the U.S., he falsely represented the paternity of his sham wife's child on a form filed in Riga, Latvia.
During the trial, the young sham wife testified that Gormatov had told her to "just trust him" because such sham marriages happen all the time and "nobody cares."
Gormatov faces up to five years in prison for the conspiracy and false statement charges, and up to 10 years in prison for the visa fraud charge. He also faces a fine of up to $250,000 per count and a supervised release term of up to three years. He will be sentenced after the completion of a presentence investigation report by the U.S. Probation Office. A federal district court judge will determine any sentence after considering the U.S. Sentencing Guidelines and other statutory factors.
The Cumberland County Sheriff's Office, Homeland Security Investigations and the U.S. Department of State's Diplomatic Security Service investigated the case.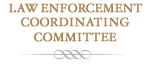 Training and seminars for Federal, State, and Local Law Enforcement Agencies.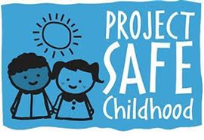 Help us combat the proliferation of sexual exploitation crimes against children.

 
Our nation-wide commitment to reducing violent crime in America.

 

Making sure that victims of federal crimes are treated with compassion, fairness and respect.