ATLANTA, Ga. – Lewis Mobley has been sentenced to federal prison for his role as an enforcer for the Gangster Disciples gang, including shooting a minor in the chest twice for interrupting the filming of a gang rap video.
"For decades, the Gangster Disciples have destroyed communities all across the United States. The gang's criminal activity in Atlanta included the killing of innocent people, brazen shootings, and prolific drug-trafficking," said Acting U.S. Attorney Kurt R. Erskine.  "These horrific acts and the victims lost and injured will not soon be forgotten. Our community remains united and our law enforcement partners are committed to making sure this type of crippling criminal activity is met with our best investigative and prosecutorial effort. We understand that the sentences issued in this case will not mend the hearts of those who lost loved ones to the crimes of the Gangster Disciples, but we do believe they will make our community safer."
"These sentences are a major achievement in our fight against gang violence," said Assistant Attorney General Kenneth A. Polite Jr. for the Justice Department's Criminal Division. "The Gangster Disciples have ravaged communities across the nation, but now dozens of their leaders and enforcers are off the streets thanks to the extraordinary devotion of our federal, state, and local law enforcement partners."
"The Gangster Disciples have wreaked havoc in our neighborhoods for far too long with the drug trafficking, thefts, violent assaults and murders they have committed," said Chris Hacker, Special Agent in Charge of FBI Atlanta. "Mobley is the last of many members of the ruthless gang to be sentenced as a part of this investigation by the FBI's Safe Streets Gang Task Force and its state and local partners. We are all committed to dismantling these organized and violent criminal enterprises in order to make Atlanta and all of our communities safer for our citizens."
"This investigation into the Gangster Disciples demonstrated the commitment on the part of the DeKalb County Police Department to ensure that our communities within DeKalb County remain a safe place to live, work and raise their families. Utilizing firearms to injure or intimidate others cannot be tolerated and there is no question that the public is safer today because of the hard work, dedication, and collaboration of all agencies involved in this investigation," said DeKalb County Police Chief Mirtha V. Ramos.
"The convictions of Lewis Mobley and other defendants sends a resounding message to gang members around the country that gang activity will not be tolerated in Atlanta," said Atlanta Police Chief Rodney Bryant. "The Atlanta Police Department is proud of the effort put forth by our investigators to bring these criminals to justice. The sentencing of these gang members proves the effectiveness of our law enforcement partnerships work."
The Gangster Disciples are a national gang with roots in Chicago, Illinois, dating back to the 1970s, and are now active in at least 25 states. The Gangster Disciples brought money into the gang through, among other things, drug trafficking, robbery, carjacking, extortion, wire fraud, credit card fraud, insurance fraud and bank fraud. The gang protected its power and operation through threats, intimidation, and violence, including murder, attempted murder, assault, and obstruction of justice. It also promoted the Gangster Disciples enterprise through member-only activities, including conference calls, celebrations of the birthday of the Gangster Disciples founder, the annual Gangster Ball, award ceremonies, and other events.
The gang was highly structured, with a hierarchy of leadership posts known as "Positions of Authority" or "POAs." Members were organized into different positions, including board members and governor-of-governors who each controlled geographic regions; governors, assistant governors, chief enforcers, and chief of security for each state where Gangster Disciples were active; and coordinators and leaders within each local group.
The gang strictly enforces rules for its members, the most important of which was "Silence and Secrecy" – a prohibition on cooperating with law enforcement. To enforce discipline among Gangster Disciples and adherence to the strict rules and structure, members and associates were routinely fined, beaten, and even murdered, for failing to follow rules.
At trial, the government presented evidence that the Gangster Disciples were responsible for 25 shootings from 2011 through 2015, including eight murders, multiple robberies, the extortion of rap artists to force the artists to become affiliated with the Gangster Disciples, fraud losses of over $450,000, and the trafficking of in large amounts of heroin, cocaine, methamphetamine, illegal prescription drugs, and marijuana. Additionally, through trial and pleas, a total of 33 different firearms were forfeited.
In total, 38 defendants have been sentenced in the case, which a federal grand jury indicted on April 27, 2016, and then superseded to add defendants on Oct. 24, 2018. Convicted defendants include the highest ranks of Gangster Disciples leaders from Alabama, Colorado, Georgia, Kansas, Illinois, Michigan, Wisconsin, and California. Those sentenced by the Court include:
These cases were investigated by the Federal Bureau of Investigation, U.S. Marshals Service, The Bureau of Alcohol, Tobacco, Firearms, and Explosives (ATF), U.S. Postal Inspection Services, Internal Revenue Service Criminal Investigation, the Federal Bureau of Prisons, Atlanta Police Department, Fulton County Sheriff's Office, Clayton County Police Department, DeKalb County District Attorney's Office, DeKalb Police Department, Georgia Dept. of Community Supervision, Georgia Dept. of Corrections, Gwinnett County Police Department, and the Marietta Police Department.
Assistant U.S. Attorneys Ryan Buchanan, Erin Spritzer, and Stephanie Gabay-Smith of the Northern District of Georgia, Principal Deputy Chief Kim S. Dammers, Trial Attorneys Conor Mulroe, and Hans Miller of the Justice Department's Organized Crime and Gang Section prosecuted the case. 
For further information please contact the U.S. Attorney's Public Affairs Office at USAGAN.PressEmails@usdoj.gov or (404) 581-6016.  The Internet address for the U.S. Attorney's Office for the Northern District of Georgia is http://www.justice.gov/usao-ndga.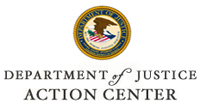 Find Help and Information for Crime Victims
Identify Our Most Wanted Fugitives
Report and Identify Missing Persons
Locate a Prison, Inmate, or Sex Offender
Contact the US Attorney's Office
Watch informative PSAs produced by this District on priorities and programs.

Learn about victim notification and rights, witness information, and helpful resources.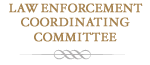 Training and seminars for Federal, State, and Local Law Enforcement Agencies.