HOUSTON – A group of violent criminals are now facing possible severe federal penalties for firearms charges, to include use of a weapon resulting in death, carjacking, robbery and other felonies, announced Acting U.S. Attorney Jennifer B. Lowery.
Authorities arrested three Houston men today – Charles Dawson, 42, Damon Randolph, 47, and Kiyon Marshal, 40, today. They are expected to make their initial appearances in federal court before U.S. Magistrate Judge Sam Sheldon at 2 p.m. Also charged is Curtis Sandel, 36, who is already in custody and expected to be transferred to federal authorities to also make his initial appearance. All now face up to life in federal prison, if convicted
These men are now among several others who are charged with committing violent crimes in the Houston area.
U.S. Attorney Lowery joined several other leaders from federal and local law enforcement agencies to discuss the pervasive problem and their ongoing commitment to ensuring violent criminals are held accountable. Whether in state or federal court, leaders stressed that they strive to keep the community safe. The problem stretches across the entire Houston area, not in just one neighborhood or area.
In the aforementioned case, the men are accused of committing a robbery. During the crime, they allegedly shot and killed the victim and stole money and drugs from a local warehouse. They are charged with robbery, conspiracy to distribute narcotics and discharging a firearm resulting in death. They all now face up to life in prison, if convicted.
Also highlighted today was a violent carjacking case recently indicted in federal court. Iveon Gillaspie, 21, allegedly committed a violent carjacking Oct. 16, 2019. He was originally charged in state court and later allegedly committed another violent crime. A federal grand jury returned a two-count indictment charging him with carjacking and brandishing a firearm during and in relation to a crime of violence. He also now faces up to life in federal prison.
Earnest Taylor, 27, is a convicted felon. As such, he is prohibited from possessing a firearm. However, on Aug. 24, he fired shots from such a weapon at IRS agents who were attempting to serve a summons for aggravated identity theft. He is charged with illegally possessing the firearm and assault of a federal officer. He faces up to 20 years in prison.
Two more Houston men – Frederick Crouts, 19, and Donvonte Wallace, 24 – are charged with robbing what should be safe places in June. They allegedly robbed a Subway and a Family Dollar, brandishing a firearm during the crimes. They face 20 years as well as an additional minimum of seven years for the firearms charges.
Other people are also charged with unlawfully possessing firearms, such as Sergio Cabrera, 28, and Jordan Allen, 29. They face up to 10 years in federal prison, upon conviction.
The FBI; Bureau of Alcohol, Tobacco, Firearms and Explosives; Houston Police Department; Harris County District Attorney's Office; Harris County Sheriff's Office; Houston Independent School District Police Department; Treasure Inspector General for Tax Administration; and U.S. Postal Inspection Service are all assisting in the various cases.
An indictment or complaint is a formal accusation of criminal conduct, not evidence.
A defendant is presumed innocent unless convicted through due process of law.

Civil Rights Enforcement

 

We are currently accepting applications for Law Student Interns. Click for more info.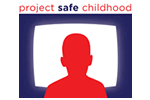 Help us combat the proliferation of sexual exploitation crimes against children.