MOBILE, AL – A Millbrook, Alabama, man was sentenced to 15 years in prison for conspiracy to possess with intent to distribute methamphetamine and possession of a firearm in relation to a drug trafficking felony.
According to court documents, Jeremy Haynes Stubbs, 41, was identified by a confidential informant as a distributor of methamphetamine in the Selma area. As the result of a recorded phone call with the informant, Stubbs and his co-defendant Craig Charles Plyler, traveled to a pre-arranged meeting location where investigators confronted them. Methamphetamine and a firearm were recovered from their vehicle. Stubbs plead guilty to the two charges in September of 2020.
United States District Court Judge William H. Steele imposed the sentence of 15 years and one month in Stubbs' case on October 13, 2021, consisting of 121 months on the drug charge and 60 months on the firearms charge, to run consecutively to the sentence on the drug count. The judge ordered that Stubbs will serve a total of five years under supervision when he is released from custody. Special conditions of his supervision include drug testing and treatment, a mental health evaluation and treatment if necessary, and a model search condition. No fine was imposed, but the judge ordered that Stubbs pay $200 in special assessments, and that the firearms seized during the investigation are to be forfeited to the United States.
The case was investigated by the United States Postal Inspectors and the 4th Judicial Circuit Task Force. Assistant United States Attorney Gloria Bedwell prosecuted the case on behalf of the United States.
CIVIL RIGHTS COMPLAINTS
To file a complaint or ask questions about a civil rights violation, including disability discrimination, or veterans and service members' rights, please contact the Civil Rights Coordinator at 251.441.5845.
Natural Disaster

Fraud Hotline

 
If you believe you have been a victim of fraud from a person or an organization soliciting relief funds on behalf of storm victims or have knowledge of waste, abuse, or allegations of mismanagement involving disaster relief operations, contact the National Center for Disaster Fraud toll free at:

 
(866) 720-5721

 
You can e-mail it to: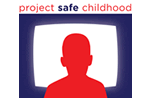 Help us combat the proliferation of sexual exploitation crimes against children.

 

Our nation-wide commitment to reducing gun crime in America.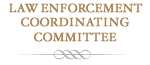 Training and seminars for Federal, State, and Local Law Enforcement Agencies.