PORTLAND, Maine—An Old Orchard Beach man was sentenced today in U.S. District Court in Portland for theft of government property, U.S. Attorney Darcie N. McElwee announced.
U.S. District Judge George Z. Singal sentenced Michael Gamash, 65, to one year of probation. He was also ordered to pay over $62,000 in restitution to the U.S. Navy. Gamash pleaded guilty on June 2, 2021.
According to court records, from about April 2014 to June 2016, Gamash took scrap metal belonging to the Navy from dumpsters located on the Portsmouth Naval Shipyard (PNSY) and sold the metal to two area metal dealers. Gamash was an employee of PNSY at the time. When investigators from the Naval Criminal Investigative Service (NCIS) interviewed him, he admitted routinely taking scrap metal items from several dumpsters at PNSY and selling the metal. He acknowledged that he knew it was illegal to take the metal and sell it for his personal profit. 
NCIS investigated the case.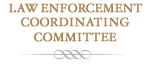 Training and seminars for Federal, State, and Local Law Enforcement Agencies.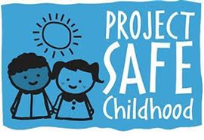 Help us combat the proliferation of sexual exploitation crimes against children.

 
Our nation-wide commitment to reducing violent crime in America.

 

Making sure that victims of federal crimes are treated with compassion, fairness and respect.