A felon who escaped from a Waterloo halfway house following a federal gun conviction and was later found with a stolen firearm was sentenced on October 14, 2021, to more than five years in federal prison.
Nicholas Cameron Anderson, age 32, from Dubuque, Iowa, received the prison term after a March 29, 2021 guilty plea to one count of escape from custody and one count of being a felon in possession of a firearm.
Court records show that Anderson pled guilty in 2016 in the Northern District of Iowa to being a felon in possession of a firearm.  He was sentenced in 2017 to 63 months in federal prison.  While Anderson was still a federal inmate serving that sentence, he was housed at a residential re-entry center in Waterloo, Iowa.  In September 2020, Anderson left custody without authorization after being arrested for possessing drug paraphernalia in the Waterloo facility.  He was found in January 2021 in Dubuque after he kicked in a woman's door following an argument over a cell phone.  Police found him in a nearby apartment.  He had hidden a stolen handgun on the back porch of the apartment, where it was found by the officers.  In addition to the federal firearm conviction, Anderson had previously been convicted of three other felonies in state court in Dubuque: theft from a person in 2007; burglary in the third degree in 2007; and escape in 2009.
Anderson was sentenced in Cedar Rapids by United States District Court Judge C.J. Williams.  Anderson was sentenced to 69 total months' imprisonment, comprised of 69 months' imprisonment for the firearm charge and 60 concurrent months' imprisonment for the escape.  He must also serve a 3-year term of supervised release after the prison term.  There is no parole in the federal system.
This case was brought as part of Project Safe Neighborhoods (PSN).  PSN is the centerpiece of the Department of Justice's violent crime reduction efforts.  PSN is an evidence-based program proven to be effective at reducing violent crime.  Through PSN, a broad spectrum of stakeholders work together to identify the most pressing violent crime problems in the community and develop comprehensive solutions to address them.  As part of this strategy, PSN focuses enforcement efforts on the most violent offenders and partners with locally based prevention and reentry programs for lasting reductions in crime.
Anderson is being held in the United States Marshal's custody until he can be transported to a federal prison.
The case was investigated by the Dubuque Police Department, the Bureau of Alcohol, Tobacco, Firearms and Explosives, and the United States Marshals Service, and was prosecuted by Assistant United States Attorney Dan Chatham. 
Court file information at https://ecf.iand.uscourts.gov/cgi-bin/login.pl. 
The case file number is 21-CR-1010-CJW.  Anderson's prior federal case file number was 16-CR-01030-1-LRR.
Follow us on Twitter @USAO_NDIA.

Making sure that victims of federal crimes are treated with compassion, fairness and respect.

 
Giving Back to the Community through a variety of venues & initiatives.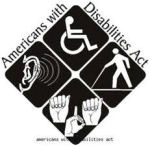 Filing Civil Rights Complaint.