A woman who distributed fentanyl to a man who overdosed pled guilty on October 14, 2021, in federal court in Cedar Rapids, Iowa.
Emily Ann Nelson, age 29, from Dubuque, Iowa, was convicted of one count of distribution of fentanyl.
Evidence at a prior hearing showed that Nelson distributed a substance that was supposedly heroin to another person in July 2020.  That person used the substance, which turned out to be fentanyl, and overdosed, nearly dying.  First responders were able to revive the other individual using the opioid antidote, Narcan.  At the plea hearing, Nelson admitted she distributed the fentanyl to the person who overdosed.  The day after the overdose incident, a confidential informant working with the Dubuque Drug Task Force contacted Nelson to purchase heroin.  Nelson stole the money she was supposed to use to get the drugs.  About two weeks later, the confidential informant again contacted Nelson to obtain heroin.  This time, Nelson obtained the drugs as agreed, but used a portion of the drugs before she could be arrested by officers. 
Sentencing before United States District Court Judge C.J. Williams will be set after a presentence report is prepared.  Nelson remains in custody of the United States Marshal pending sentencing.  Nelson faces a possible maximum sentence of 20 years' imprisonment, a $1,000,000 fine, and a lifetime of supervised release following any imprisonment.
The case was investigated by the Dubuque Drug Task Force and is being prosecuted by Assistant United States Attorney Dan Chatham. 
Court file information at https://ecf.iand.uscourts.gov/cgi-bin/login.pl. 
The case file number is 21‑CR‑01009‑CJW‑MAR.
Follow us on Twitter @USAO_NDIA.

Making sure that victims of federal crimes are treated with compassion, fairness and respect.

 
Giving Back to the Community through a variety of venues & initiatives.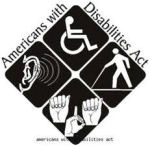 Filing Civil Rights Complaint.