ALBUQUERQUE, N.M. – Thomas Joseph Miller, 34, of Hanover, New Mexico, appeared in federal court on Oct. 15 for a detention hearing, charged with illegally possessing destructive devices and ammunition. Miller will remain in custody pending trial.
​            According to a criminal complaint, on Sept. 28, Miller allegedly was found in possession of several "pipe bombs," considered destructive devices, and various rounds of ammunition in multiple calibers. At the time, Miller was subject to an order of protection and could not legally possess a firearm or ammunition. Miller did not possess a license to manufacture explosives or destructive devices.
            A complaint is only an allegation. A defendant is presumed innocent unless and until proven guilty. If convicted, Miller faces up to 10 years in prison.
            The Bureau of Alcohol, Tobacco, Firearms and Explosives investigated this case with assistance from the Grant County Sheriff's Department and the Doña Ana County Bomb Squad. Assistant U.S. Attorney Ry Ellison and Maria Armijo are prosecuting the case.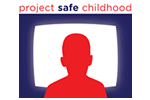 Help us combat the proliferation of sexual exploitation crimes against children.

 

Making sure that victims of federal crimes are treated with compassion, fairness and respect.