ALEXANDRIA, Va. – A company that previously operated skilled nursing facilities agreed to pay compensatory damages and a civil penalty to settle allegations involving violations of the Americans with Disabilities Act (ADA).
LTC Holdings, Inc., which previously operated 38 skilled nursing facilities under the name Medical Facilities of America, Inc. (MFA), including Culpeper Health & Rehabilitation Center (CHRC), located in Culpeper, agreed to pay $225,000 to a Deaf individual, who previously resided at CHRC for 67 days, and a $75,000 civil penalty to the United States to settle allegations that MFA failed to furnish necessary sign language services to the former resident. The ADA prohibits covered entities from failing to furnish appropriate auxiliary aids and services, including sign language services to individuals with communication disabilities. Prior to selling its nursing facilities, LTC Holdings, Inc. also voluntarily made changes to its policies and procedures and provided ADA training to thousands of its personnel.
The matter was investigated by Assistant U.S. Attorney Steve Gordon, who is the Civil Rights Enforcement Coordinator for the U.S. Attorney's Office for the Eastern District of Virginia. 
The civil claims settled by this settlement are allegations only; there has been no determination of civil liability.
The Department of Justice has a number of publications available to assist entities in complying with the ADA including effective Communication, and a Business Brief on Communicating with People Who Are Deaf or Hard of Hearing in Hospital Settings. For more information on the ADA and to access these publications, visit http://www.ada.gov or call the Justice Department's toll-free ADA information Line at 800-514-0301 or 800-514-0383 (TDD). Civil Rights complaints may be filed at the following website: https://civilrights.justice.gov/
A copy of this press release may be found on the website of the U.S. Attorney's Office for the Eastern District of Virginia.
NICS Inquiries/Firearms Records Checks
   Send to USAVAE.NICS@usdoj.gov
Protect yourself from fraud, and report suspected cases of financial fraud to local law enforcement.

 
Victim Witness Case
Updates
U.S. V. KRISTOPHER LEE DALLMANN ET AL
Megaupload – Release For Victim Notification

 

Talk to your kids about gangs and how to avoid them.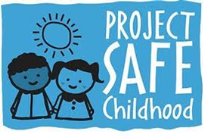 Help us combat the proliferation of sexual exploitation crimes against children.