NEW ALBANY – An Indianapolis man was sentenced to 30 years in prison for his role in the murder and robbery of Scott D. Maxie, a gun store owner near North Vernon, Indiana.
In September 2014, DeJuan Andre Worthen, 30, along with Darryl Worthen and Darion Harris traveled from Indianapolis to North Vernon to see what inventory was inside the Muscatatuck Outdoors Gun Shop. They drove back to Indianapolis and made plans to rob the owner, Scott Maxie, the following day.
The next day the group returned to the gun store. Once inside, one of the defendants disconnected the security camera and confronted Mr. Maxie. During the robbery, Darryl Worthen shot and killed Maxie with a semiautomatic handgun. While Maxie lay dying, the defendants stole 45 firearms from the gun shop and returned to Indianapolis. Once home with the guns, the defendants sold and distributed many of the firearms and kept several for themselves.
"This type of senseless violence is something no family or community should have to face," said Acting U.S. Attorney John E. Childress. "This sentence should send a loud and clear message that gun violence cannot and will not be tolerated in the Southern District of Indiana. Those committing such violent acts will be held accountable for their actions."
"Violent crime will not be tolerated in this community," said Jennings County Prosecuting Attorney Brian Belding. "The individuals responsible should be punished to the fullest extent of the law. The decision to have these individuals charged federally was made after thoughtful consultation with the family members. My goal was that the individuals responsible for this heinous act serve the maximum sentence under the law. This was accomplished under the federal sentencing guidelines. Hopefully, now that all the defendants involved have been sentenced for their role in Mr. Maxie's murder, the family can have some closure. All law enforcement agencies involved did an excellent job coordinating the investigation to bring those responsible to justice. My heart goes out to Mr. Maxie's family, friends, and loved ones."
DeJuan Worthen's co-defendants, Darryl Worthen, 32, Indianapolis, was sentenced by U. S. District Judge Sarah Evans Barker to 60 years imprisonment in November of 2015, while Darion Harris, 28, Indianapolis, was sentenced to 30 years imprisonment on July 23, 2019.
The case was investigated by the Bureau of Alcohol, Tobacco, Firearms, and Explosives, the Indiana State Police, the Indianapolis Metropolitan Police Department, the Jennings County Sheriff's Office, and the Jennings County Prosecutors Office.
Assistant U.S. Attorneys Barry D. Glickman and William L. McCoskey prosecuted the case and said that Worthen must also serve three years of supervised release after his sentence.
Case Updates
U.S. v. Thomas Buck
U.S. v. Byron Fisher
U.S. v. Ducey and Wilson
U.S. v. Durham, Cochran, Snow
U.S. v. Linville, et al
U.S. v. Mahmoud, et al (Elite)
U.S. v. Michael, et al


Our commitment to reducing gun crime in Indiana and nationwide.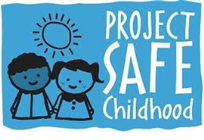 Civil Rights Task Force